You've booked a Greek holiday villa because of the fabulous weather, beautiful countryside, stunning sea views, warm mediterranean waters and chilled island life. And of course because you want to relax with family or friends away from a stuffy, formal hotel. And nothing's less relaxing than arriving and needing to go shopping.
Partnered with the experts at Villa Fresh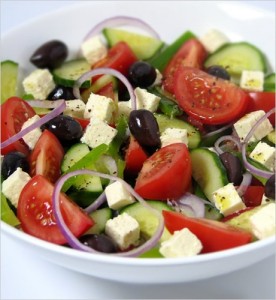 At Villa Gabriella we partner with the lovely Hazel and her team at Villa Fresh who specialise in villa provisioning. At a minimum, and included in your booking price, is a hamper of fresh food on arrival. This will see you through dinner and breakfast when you arrive. But the team at Villa Fresh can do much more than this. We put you in contact with Hazel directly and her team do your shopping for you. You give them the list and they'll provision the villa for you using their extensive contact list on the island to ensure your shop is as local as possible and absolutely fresh. There's no more relaxing way to start your stay at your Greek holiday villa.
Get your holiday started the moment you arrive.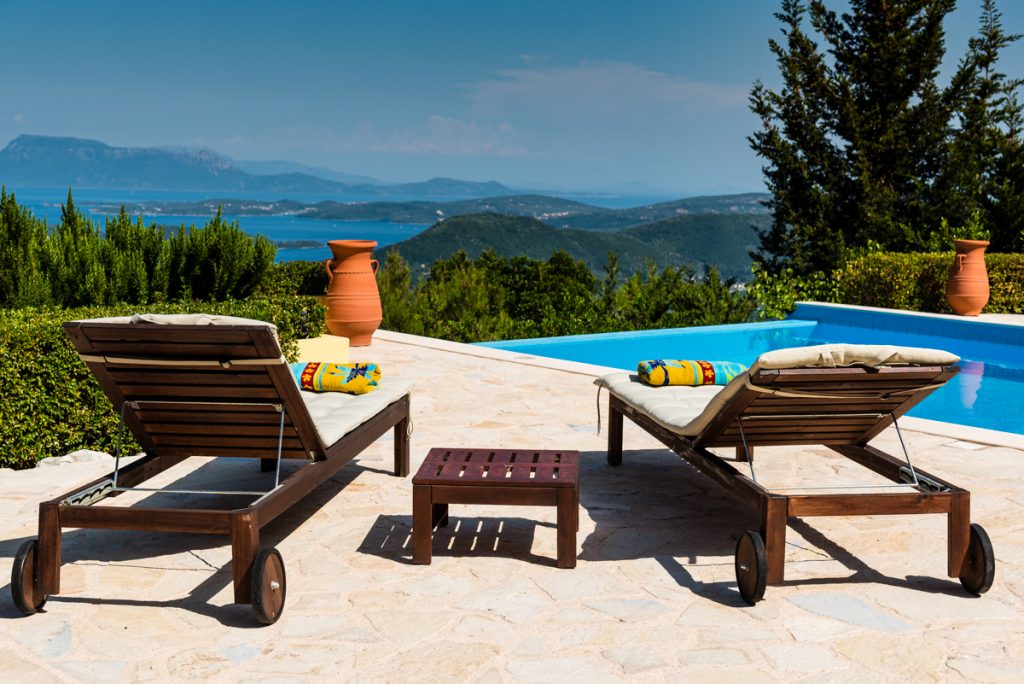 On arrival you'll be able to relax straight into the Lefkada vibe. Soak up the view from the terrace with chilled wine or cold beer from the fridge, take a swim in our infinity pool, have a refreshing nap in the shaded poolside pergola, or soak away any aches from the travel in our secluded hot tub. Get your Greek holiday villa vacation off to the perfect start knowing that the fridge is full and you've no task list, beyond deciding between red and white.
A villa hamper from us includes enough food for dinner and breakfast, a stock of soft drinks and beer and a bottle of red and white wine from a high quality Greek winery. You'll find details on each year's wine choice in other blogs – see here what we offered our 2021 guests.
And a shop done for you includes exactly what you want and done by people who care that you get the freshest, most flavoursome food, from local, sustainable sources.
All you have to do is book your holiday and then enjoy eating it! Check our availability here and get in contact to confirm your perfect Greek holiday villa for 2022.
Villa Gabriella. Ionian luxury. Immerse yourself.