When you've researched your Greek island villa holiday and booked a stay at Villa Gabriella Lefkada we try to attend to all the little details to make your arrival, and your holiday, perfect. Like other luxury villas we provide a hamper of fresh food on arrival. This means you need not worry about what you're eating when you arrive or for breakfast the following morning. We typically include fresh local bread, milk, orange juice, some cheeses, cold meats, Greek yoghurt and fruits and a local, freshly roasted chicken. And of course we supply soft drinks, beers and wine.
But with the wine we try to stand out. We hope to introduce you to the wonderful world of modern Greek wine. It's worth remembering that much of Europe's wine heritage can be traced back to the ancient Greeks. But it's a heritage that was sadly lost in the intervening centuries.
With the creation of a high quality, modern Greek wine industry there are now a large number of wonderful artisanal wineries that have developed over the last generation.  All we ask is that you forget any pre-conceptions you may have about Greek wine being poor quality Retsina!
Beautiful Meteora – about 4 hours from Villa Gabriella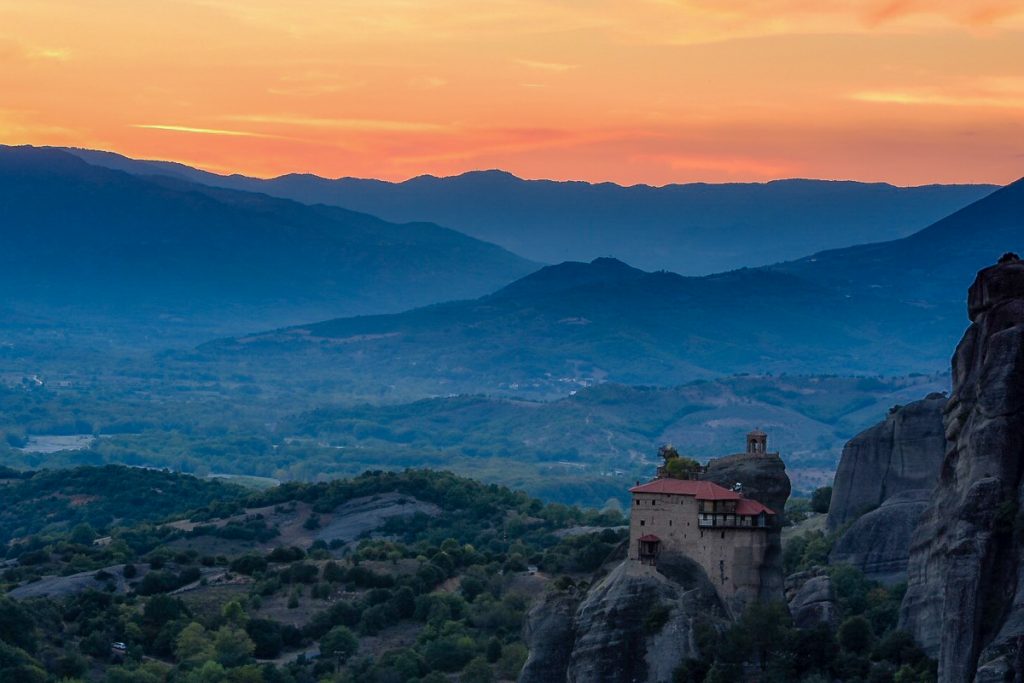 For 2021 we've chosen two wonderful Greek wines to welcome our guests; one red and one white.  We're sure you'll enjoy both during your stay at our Greek island villa.  They're from the Tsililis family's Theopetra estate that covers 15 hectares in the east of Meteora. Meteora is a town famous for its amazing and historic monasteries built on impossible rocky outcrops.

The Tsililis family created an iconic vineyard in the region to highlight the particularities of the terroir and to revive rare Greek grape varieties in the production of their wines. Inspired by the mystical landscape of Meteora, they've leveraged the unusual soil composition created by Meteora's famous rock formations. This gives low yields of high-quality grapes grown on east-west slopes of 10-30 degrees and at altitudes of 280-350m. The warm continental climate moderated by frequent cooler winds from the Pindos mountains to the north means the grapes ripen fully, but progressively, with little risk of disease. This allows a fully certified organic wine-making process.  Together these elements create grapes with concentrated flavours and balanced acidity that make distinctive wines using a process that's in harmony with nature.
They also pride themselves on the beautiful artwork in each wine's label. In the case of our 2021 selections this is "The Grape & the Man. The Vine and the Ascetic Monk".
The Askitikos label
Our wines this year are from the estate's Askitikos label. It's influenced by the monastic history in Meteora. For monks the vine was both a source of work and a source of food (the grape) or drink (the wine). In short a fundamental part of monastic life. Monks made wines each year from grapes they cultivated with huge respect for the precious land. Then they vinified them using classical and simple methods, highlighting the characteristics of each variety before ageing the wine patiently in casks in dark cellars. The result was wines with intense aromas, pure taste and mysterious character.
The range of ASKITIKOS wines follows the example of these "ascetically" made wines of the past combined with the benefits of new technology. Carefully selected low-yield grapes, from high quality Greek vineyards are vinified under fully controlled conditions to retain all the characteristics of varieties and terroir. They become delicious, high quality wines. You can pick up more supplies of these, or many other fantastic Greek wines, from DeBlanck Greek Wines in Nidri.  Have to chat to the lovely owners, Bob & Anja, and open your eyes to the amazing Greek wines of the 21stCentury to enjoy on your Greek island villa holiday.
For our 2021 white wine we've chosen the Askitikos White.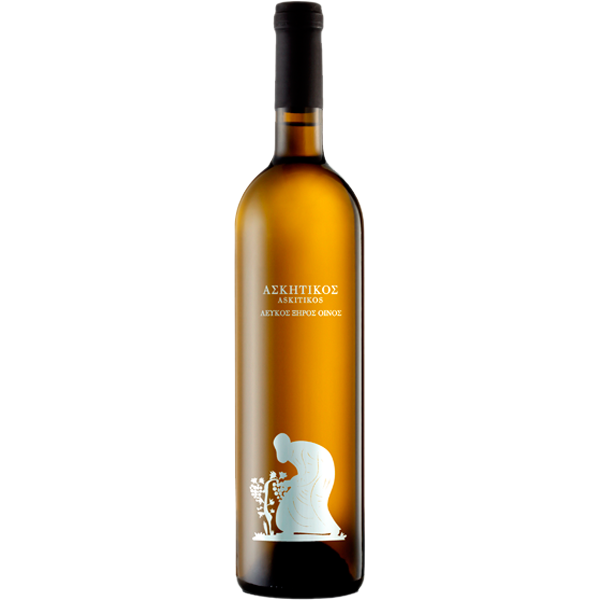 Produced from low-yield grapes of the international varieties Sauvignon Blanc & Chardonnay and the Greek variety Assyrtiko. Vinified in stainless steel tanks, with prefermentative maceration before the alcoholic fermentation at low temperatures. Characterised by fresh fruity aromas of lemon, mango and pineapple with hints of fine herbal aromas. There's a refreshing palate with pleasant zestiness. It pairs well with seafood and fish, white meat and is also delightful consumed on its own. Perfect for enjoying on the terrace of your Greek island villa whilst you take in Villa Gabriella's stunning views.
And for the red we've chosen the Astikitos red.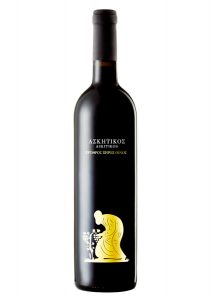 Well ripened grapes, Cabernet Sauvignon, Syrah and the indigenous Agiorgitiko are vinified under controlled conditions. Then follows an ageing process in French and American oak barriques for 12 months. The result is a wine with intense aromas of red fruits and spicy hints of vanilla and black pepper. There's a velvety smooth palate and a medium length and pleasant aftertaste. It pairs well with red meat, charcuterie and spicy cheese dishes.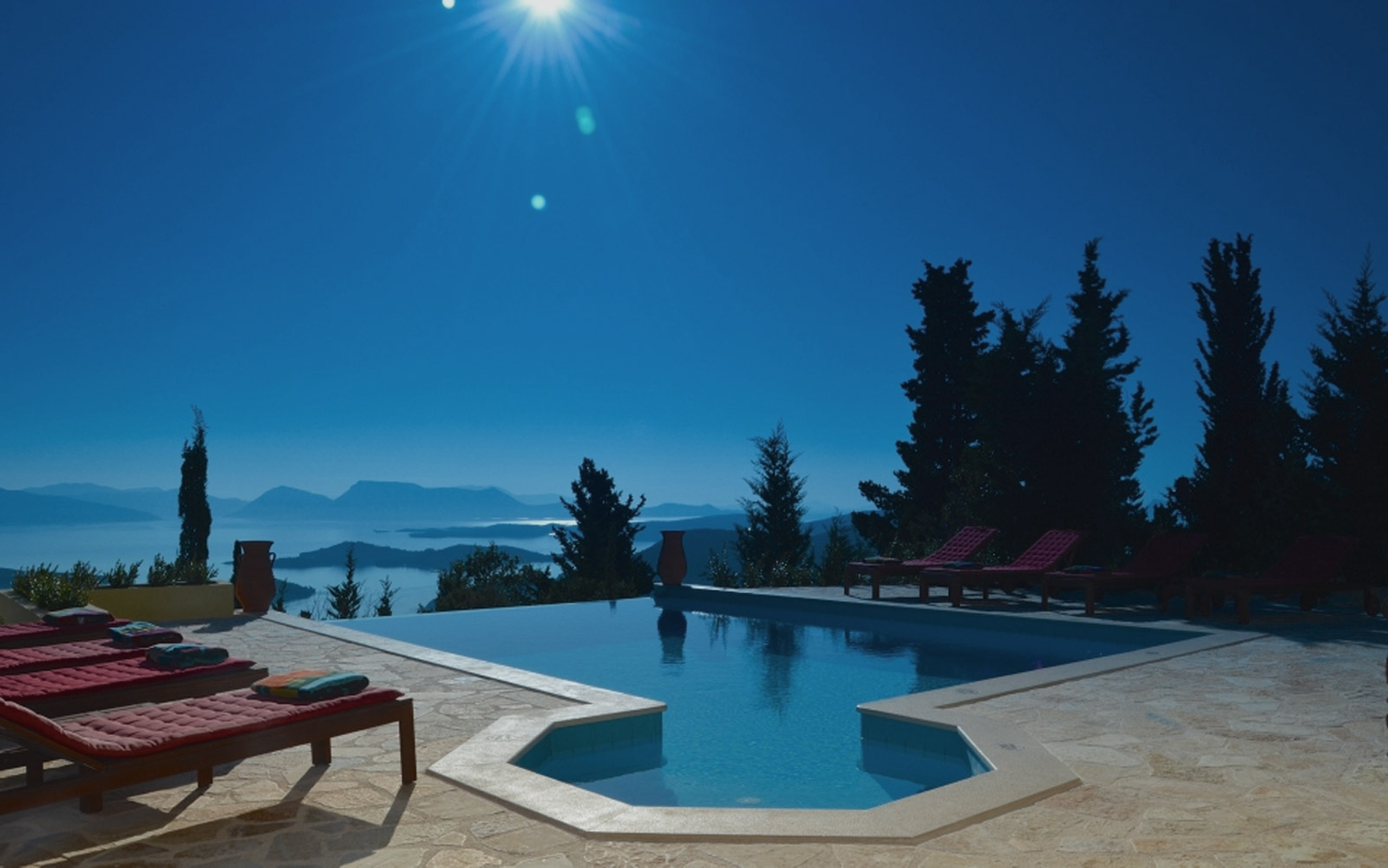 To enquire about a stay at Villa Gabriella and the opportunity to explore the wonderful world of Greek wine whilst soaking up one of the Mediterranean's finest views from the terrace of your Greek island villa please drop us a note from our Contact Us page.
Villa Gabriella. Ionian luxury. immerse yourself.