Summer 2021 is on the horizon. Amidst the grey winter weather and covid lockdowns cheer yourself up and turn your attention to a summer holiday. Greece is always a good choice but how to find that extra bit of seclusion? We understand that, in 2021 especially, a bit of extra seclusion may be what you need to truly relax on holiday. And when you search for secluded Greek villas you'll find there are none better than Villa Gabriella Lefkada.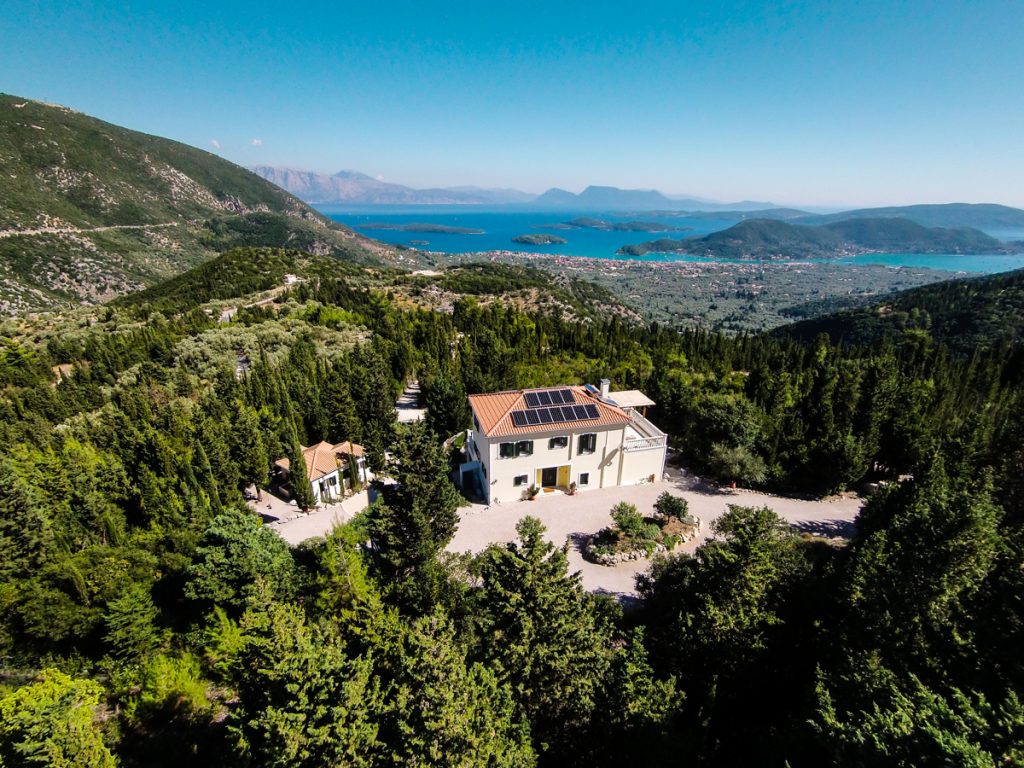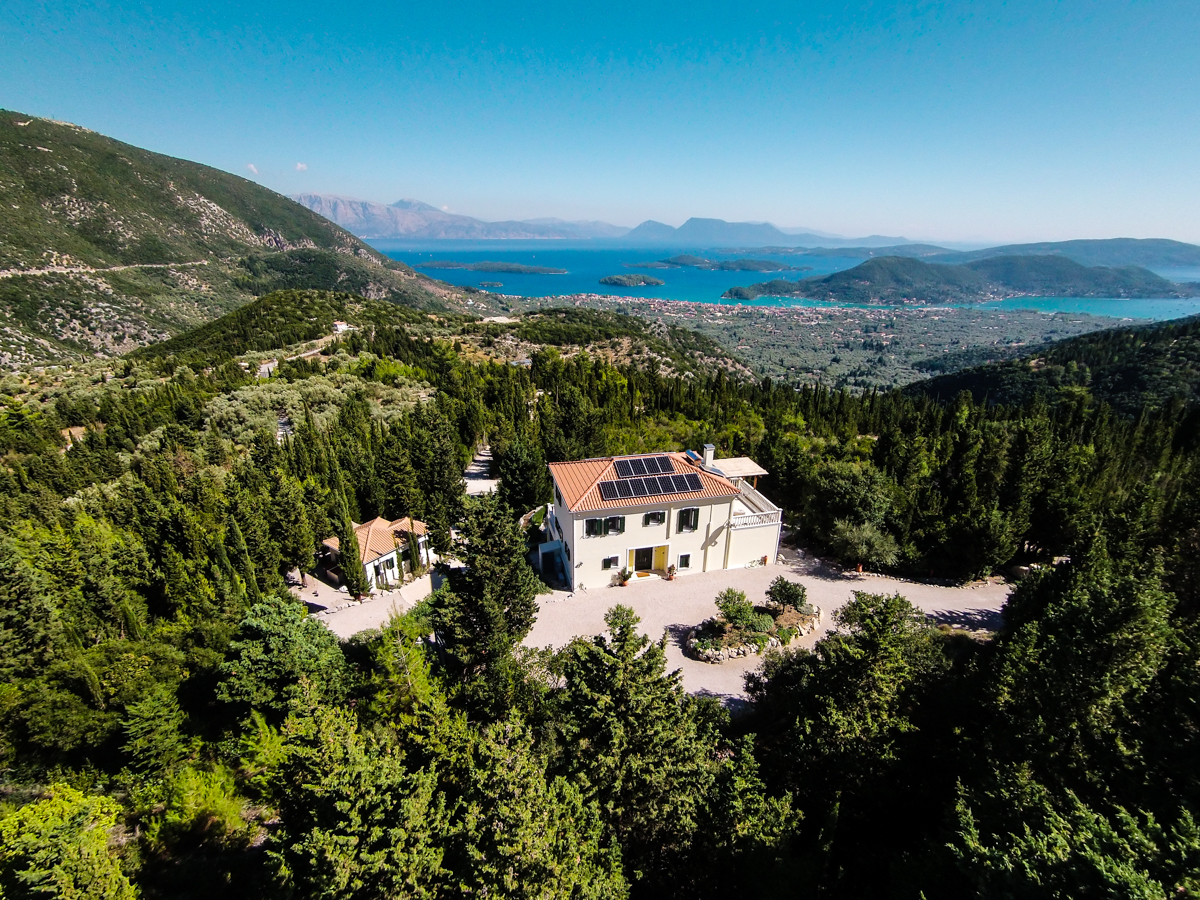 Seclusion as standard
We're just a 7-8 minute drive from the local beach, town and quayside, and every one of the amazing beaches on the island is within a 30-40 minute drive. And yet we also enjoy a uniquely secluded location in the cypress forest above the local town of Nidri. Our nearest neighbours are some 600m away so you get to enjoy your holiday in privacy and with a level of seclusion that may be important to you in 2021. When it comes to secluded Greek villas you simply can't beat Villa Gabriella.
Luxury Greek villas – advantage Lefkada
The island of Lefkada, whilst only about 35km from north to south and about 15km from east to west, is big enough to offer everything you'd want from a summer holiday. With a big dose of Greek culture and history and with any number of great beaches. Add in a wide choice of activities both on the water and in the mountainous interior this is an amazing island. And with a floating bridge to the island you're not tied to any complicated travel plans involving ferries! And once you are here, everything's just a short trip from Villa Gabriella – this jewel amongst secluded Greek villas.
See some great holiday activities on our Instagram feed
Give us a follow on Instagram @villagabriellalefkada . We're always trying to share great ideas to make your holiday absolutely perfect.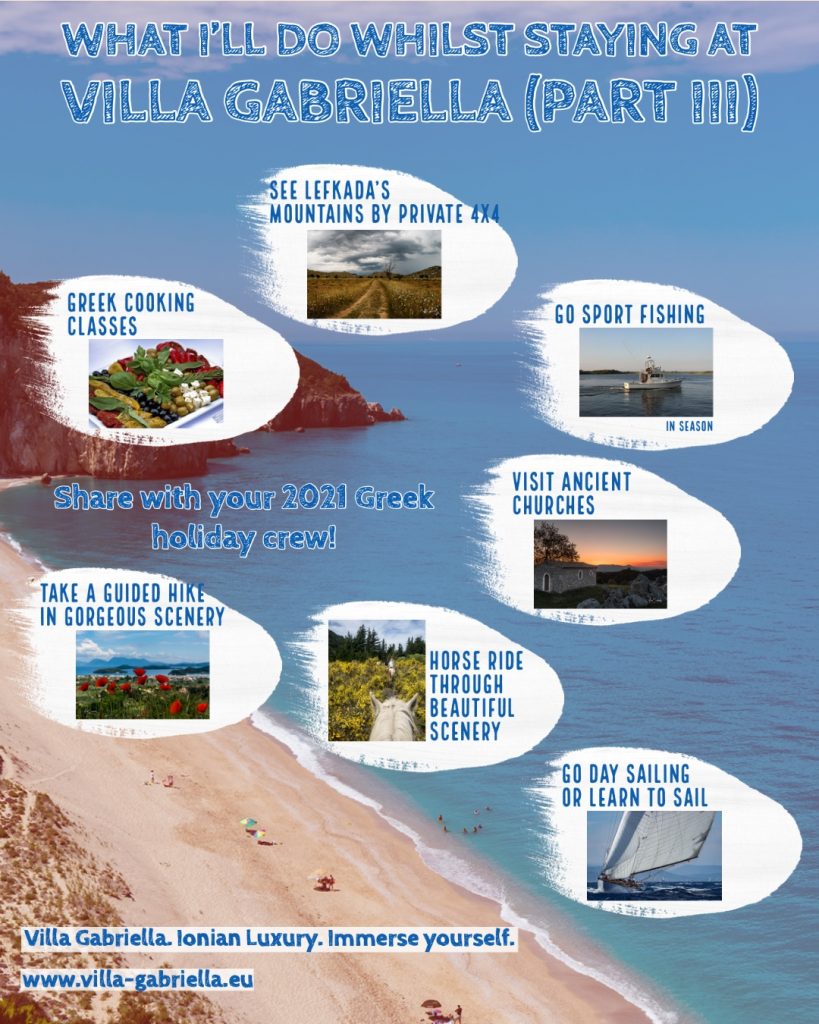 Don't miss out on our 2021 early booking offer, offering 25% off on all weeks this season. That's a great offer for a week or two in the luxury of one of the Ionian's finest villas.

You can check our latest availability here where you'll also find those special rates with the 25% discount. And if you prefer to book via one of the established platforms you'll find us on Airbnb and VRBO and on the excellent local platform Lefkada Rentals.
Villa Gabriella. Ionian luxury. Immerse yourself.