A luxury villa and a private chef makes your holiday experience even more relaxed and even more exclusive. Whether you just want a special occasion, for example a birthday or anniversary, catered; or if you want multiple dinners or even all your meals provided, we can arrange a private chef to do your catering. Our chefs can create anything from high class international cuisine to the very best of local Greek cooking. Everything is possible and at rates we think you'll find surprisingly affordable.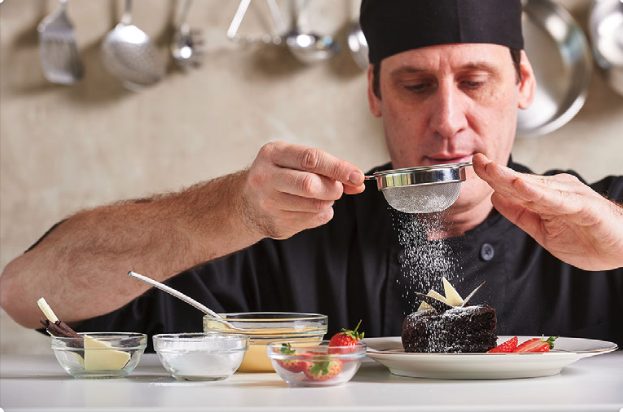 We work with several local chefs. They'll not only source all the ingredients and cook you amazing meals (with all dietary needs managed) they'll also leave the kitchen absolutely spotless afterwards.
From special occasions ….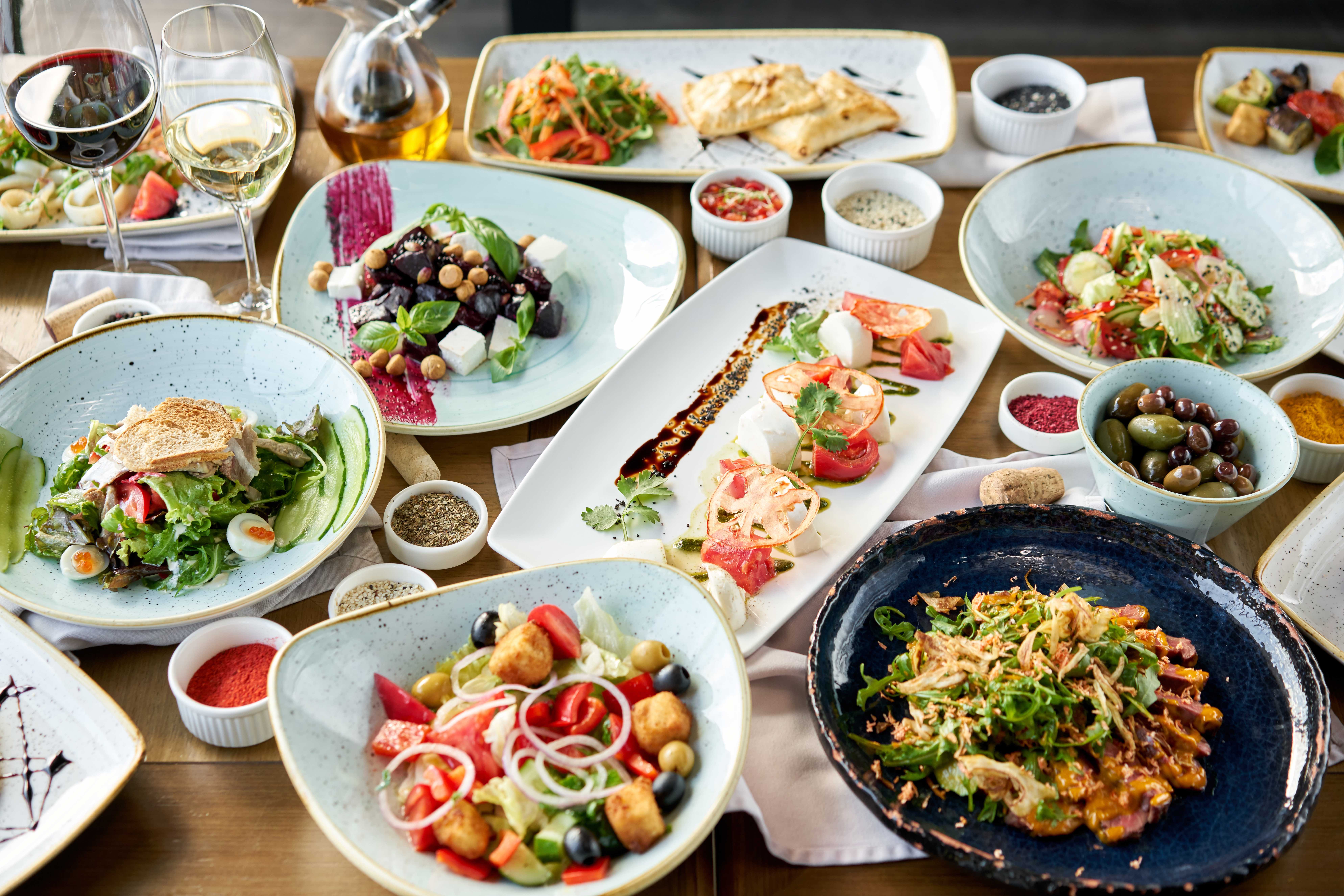 For a special occasion our chefs can cook you a multi-course extravaganza. They can bake a special occasion cake. And, via the wonderful De Blanck wines, they can procure a selection of exceptional Greek wines to go with your food.

What better way to celebrate special birthdays or significant anniversaries than dining on great food with close friends and family? Add in Villa Gabriella's terrace, our amazing view and amazing cooking you're not doing and you've a perfect recipe. A luxury villa with a private chef really does make for that perfect celebration on your luxury villa holiday.
…. To everyday cooking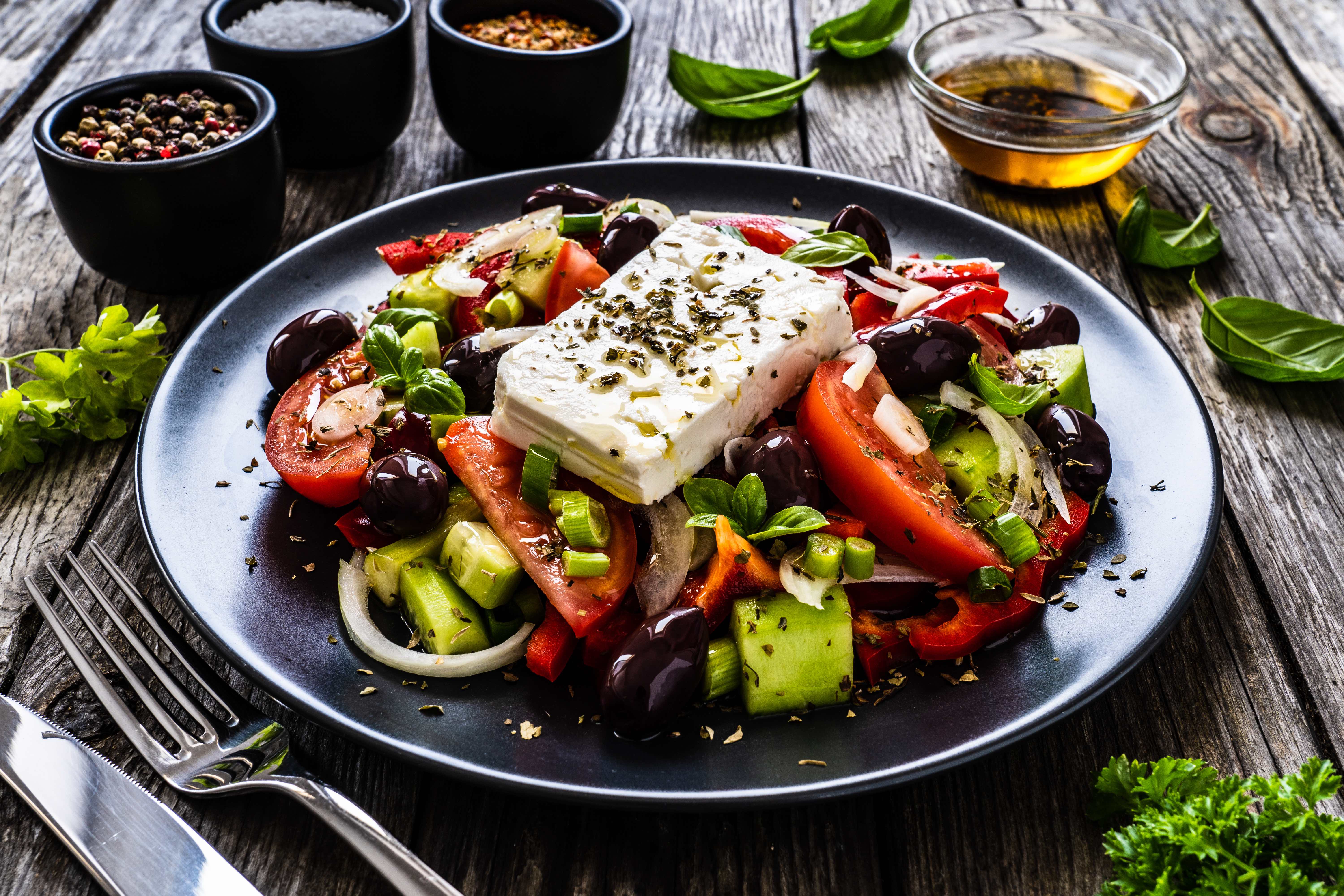 For more simple cuisine, our chefs will create, using locally sourced ingredients, the most amazing Greek food. From a traditional Greek salad to the locally loved Dakos salad, from Greek favourites like Moussaka and Stifado and they'll even whip up a fabulous barbecue if that's what you'd like.

And we even arrange freshly prepared buffet breakfasts where you need only serve yourself. Freshly squeezed island oranges, local Greek yoghurt and home made pastries. And let our bean to cup espresso machine produce the coffees too!
If you'd like enquire about a private chef for your stay at Villa Gabriella do get in touch here. This is a service that's worth booking in advance, especially in high season, as the great chefs we work with can be in very high demand in the peak summer period.
Villa Gabriella. Ionian luxury. Immerse yourself.