With summer 2020 making a late start you may only now be thinking about getting away from home and from lockdown. You're doubtless thinking it's time to enjoy some freedom and some relaxation in the Mediterranean sunshine. Tourist flights to Greece are starting on either June 15th or July 1st (depending on country of origin). And Villa Gabriella will be opening our doors, in line with Greek Government guidelines, on July 1st. All of which make it a good time to book your perfect holiday at this luxury family villa on Lefkada.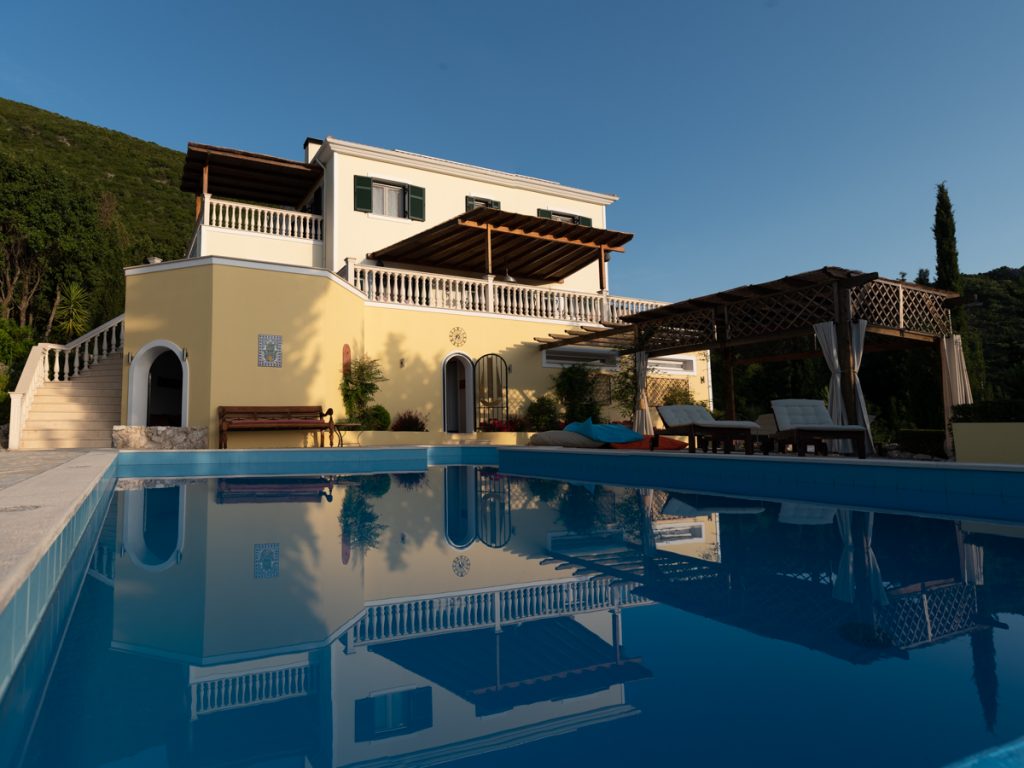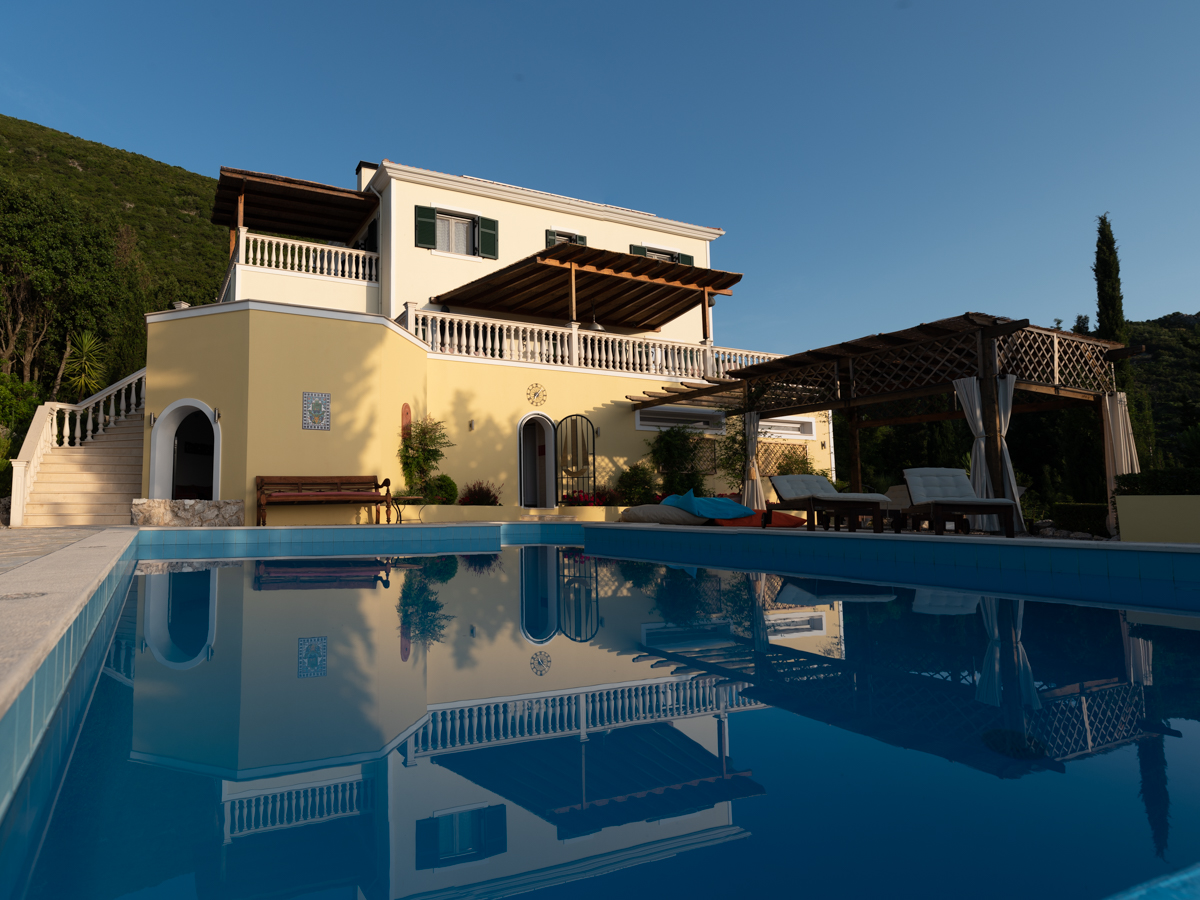 Greece – the safe choice in 2020
With Greece being one of those countries who've managed the COVID19 crisis the best, it's an ideal country to visit in 2020. Throw in Villa Gabriella Lefkada's uniquely private location amidst the cypress forests above the small port of Nidri and it makes a perfect combination for a safe and luxurious family holiday. We pride ourselves on our first class cleaning regime and we're putting even more focus on this for 2020. Of course, you also get to enjoy these amazing views as well as stunning solitude. The nearest "neighbours" are some 600 metres away – as the crow flies!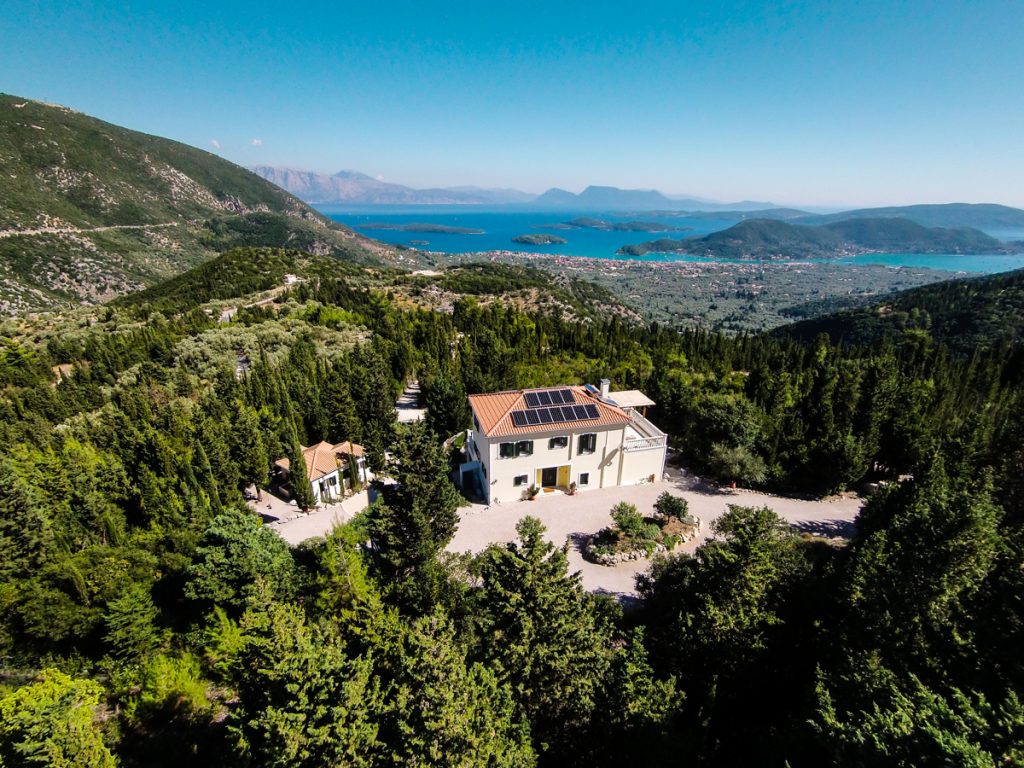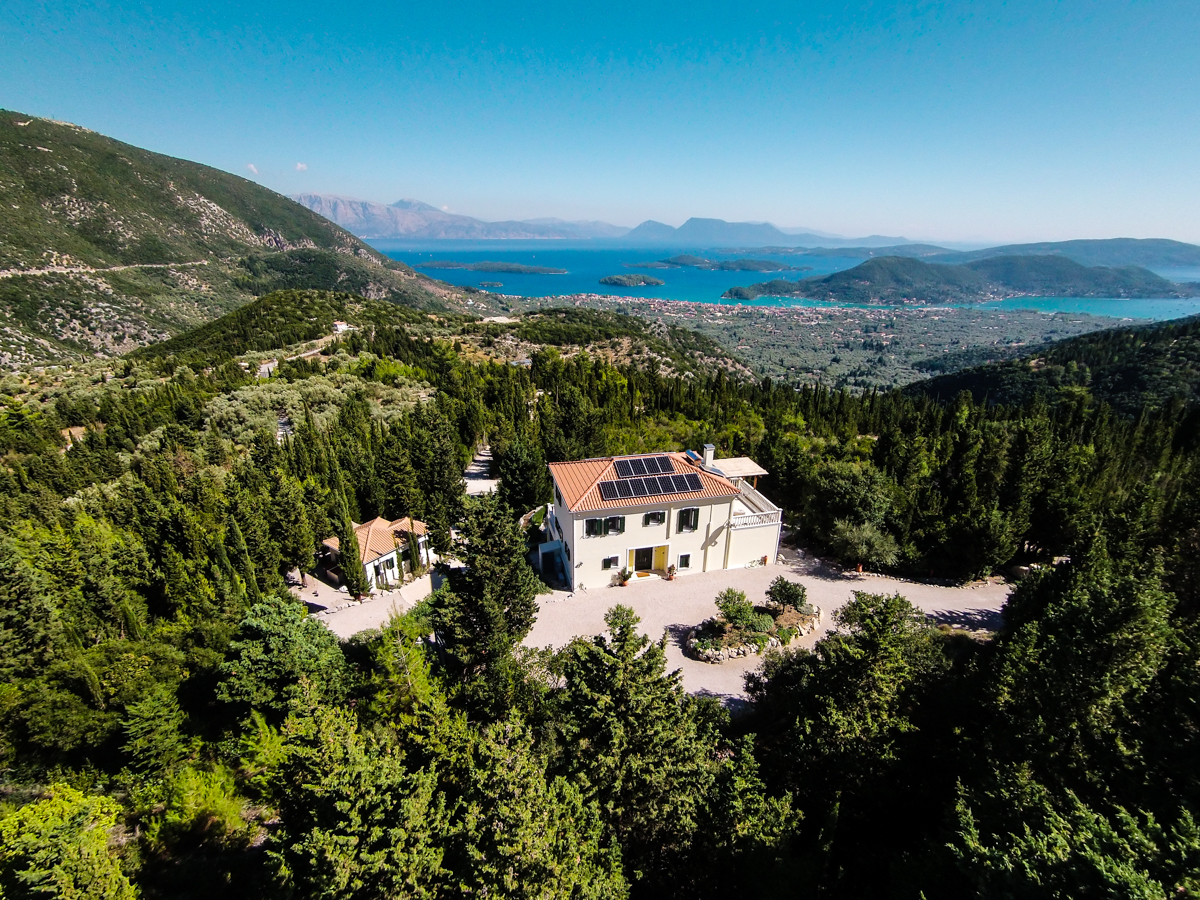 Flight options
Our local airport of Preveza (PVK) reopens on July 1st and you can already book flights. We'd recommend looking at either Skyscanner or Charterflights to consider your options which include, amongst others, Easyjet, & Norwegian. From Preveza, you're just a short 45 minute drive, in your own rental car, from the beauty, luxury and tranquility of Villa Gabriella. Together, it's a perfect location for a luxury family villa on Lefkada in the aftermath of spring 2020's lockdowns.
With tourist numbers expected, not surprisingly, to be lower in 2020, we're also offering some amazing deals. You can see our full availability and pricing here where you'll find discounts of around 30%.
We look forward to welcoming you to our luxury family villa on Lefkada for a unique blend of luxury and privacy. A perfect chance to relax against the backdrop of one of the most stunning views in the entire Ionian.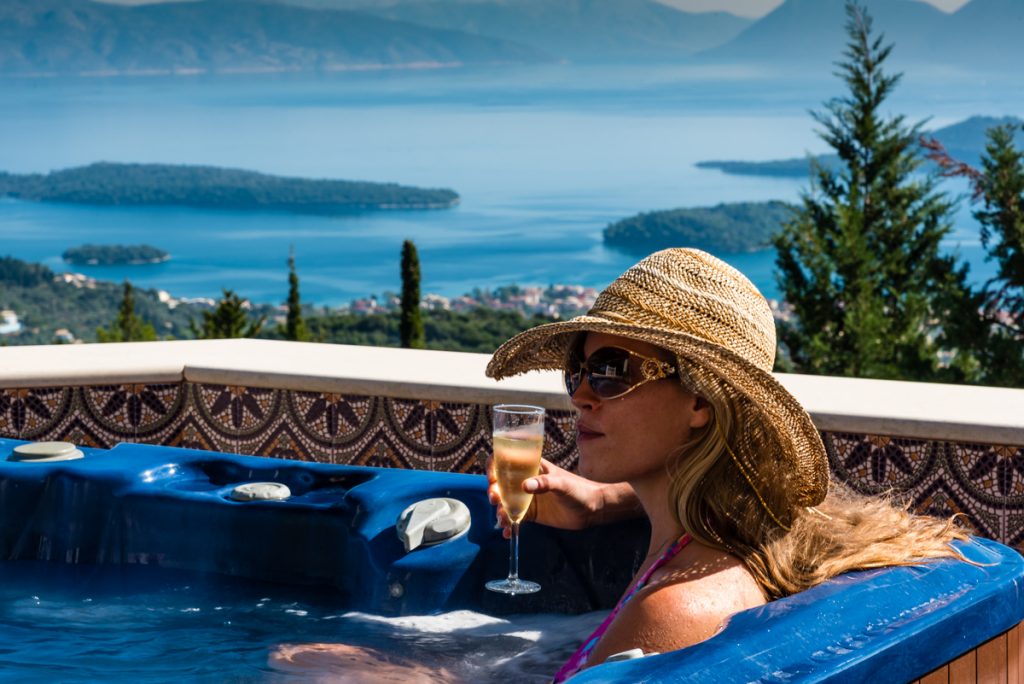 Villa Gabriella. Ionian Luxury. Immerse yourself.