Hot tub anyone?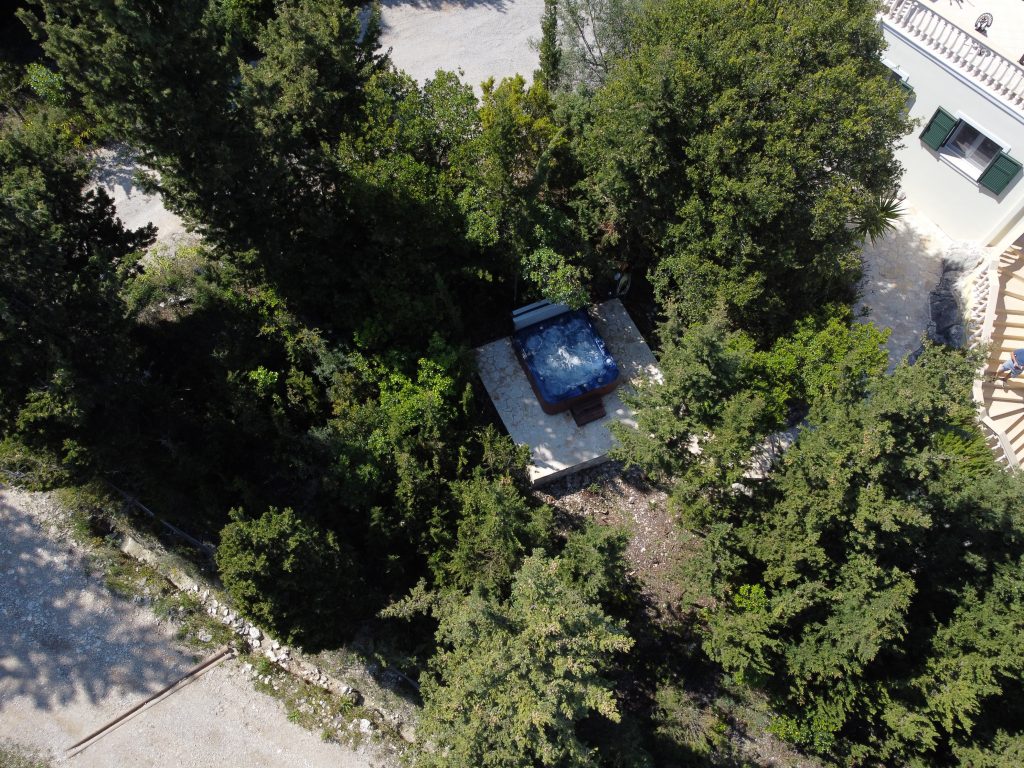 Lots of things make a great Lefkada villa holiday, but luxury features like a hot tub is surely a favourite. And we've just relocated our hot tub to a newly built platform in the forest. It's tucked away from the rest of the villa, secluded in the trees, and with an amazing view.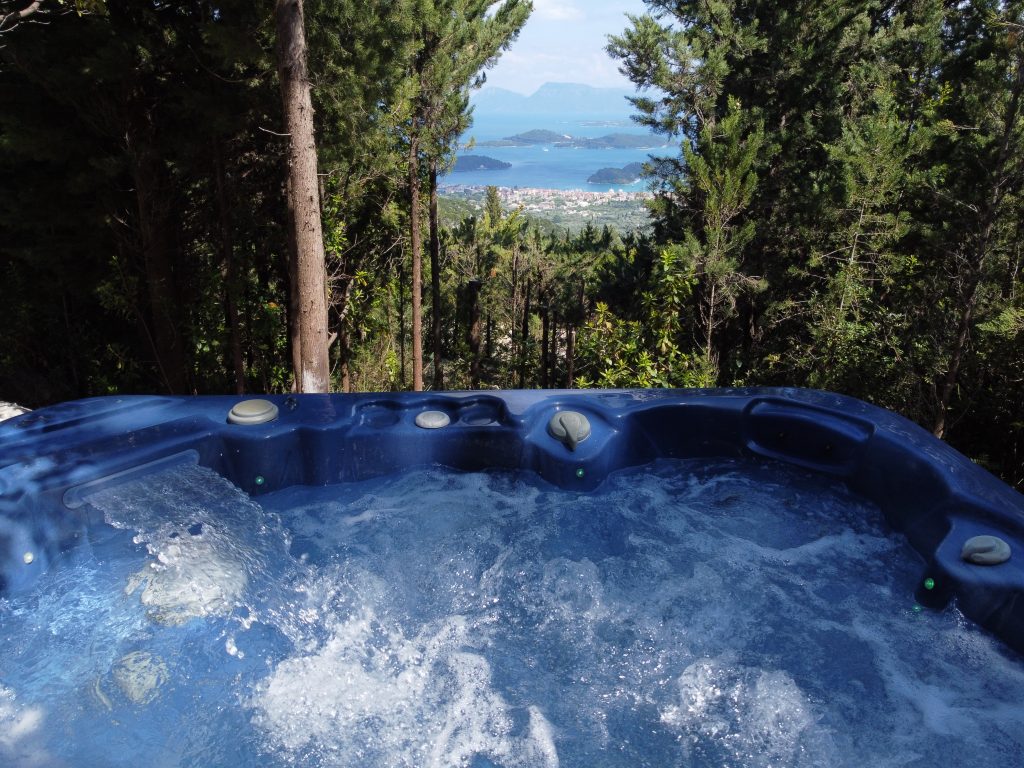 You look out across the ionian, seeing the famous island of Skorpios, Meganissey and the Greek mainland. All whilst the numerous jets massage you in water at 38C. This is luxury on a Lefkada villa holiday.
Over the 2021-22 winter we moved the hot tub, building a new stone platform which gives these great views. Now just a few meters along a curving path you'll find it tucked away from the main terraces giving those that want some "tub time" great privacy. Whether you want to take our big Jambox speaker and listen to your music, whether you've had a tough day exploring the island and just need the hot water and massage jets, or perhaps you'd just like to chill away from the family for a while. Whatever your plan, our hot tub is the place to be!
Why not check our remaining availability for summer 2022 (only 3 weeks left!) here; or perhaps you should book early for your Lefkada villa holiday in 2023.
Villa Gabriella. Ionian luxury. Immerse yourself.