On a luxury villa holiday you really want to chill out. So we're delighted that (after the usual stresses of building projects) that we've completed our outside lounge pergola. Just perfect for a chill out on a luxury villa holiday.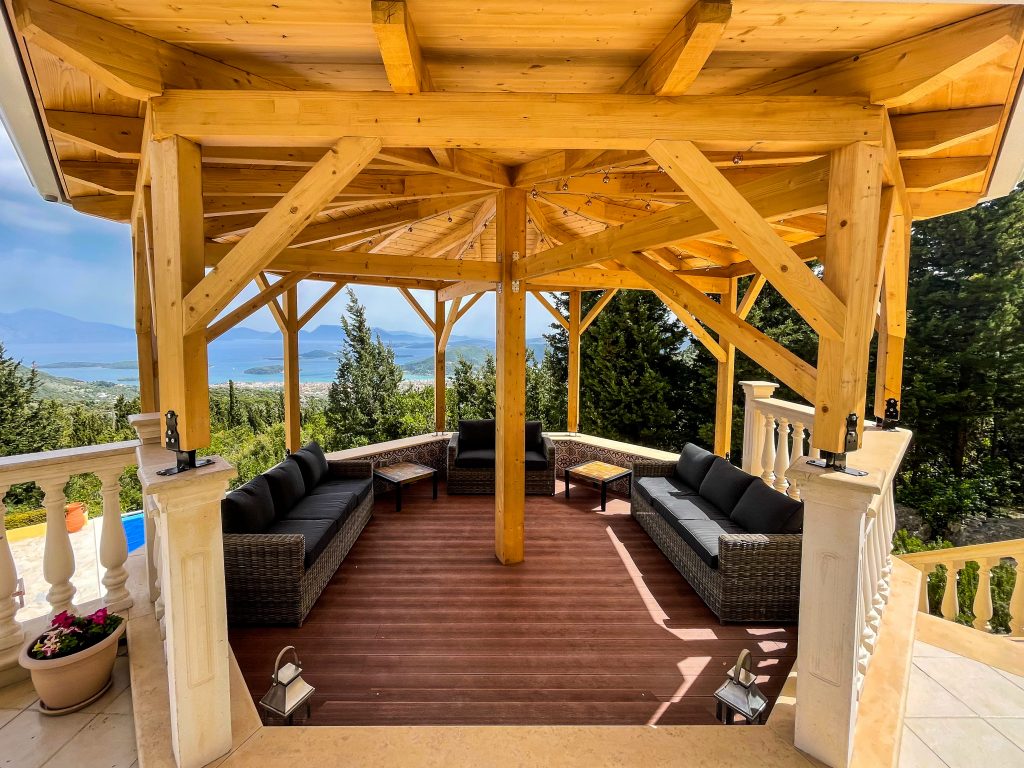 We started by moving the hot tub into a forest "enclave". And then built a wonderful outside lounging space next to the dining terrace.   The new location of the hot tub offers guests more privacy and starlit night skies – we're a great "dark sky" area at Villa Gabriella Lefkada.   But it still has a stunning Ionian view through a gap in the trees.  The new pergola is beautifully build in wood and is finished in a beautiful clear wax. It houses comfortable sofas for all our guests to lounge whilst enjoying the panorama.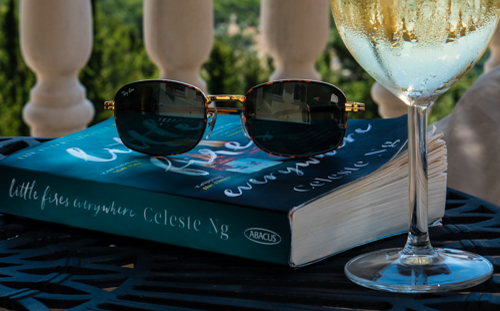 Sheltered from the direct sun in mid-summer it's perfect for reading a book or even a post-lunch snooze in the shade!   Now that's what we call a chill out on a luxury villa holiday! It's also a wonderfully comfortable luxury space to enjoy a sundowner, aperitif or even an after-dinner drink.  
We're just waiting on delivery of the safety glass so parents with young children can relax but still enjoy the view from the elevated position. That's a job for next week after the Greek Orthodox Easter weekend.
As ever this project involved a team of people to get the right result!  Our thanks to all involved.  Designed and managed by Steve Clarke-Lens.  Beautiful carpentry by Yannis & building works by Christos. Together they've created a space for you to chill out on a luxury villa holiday.
To book your stay check our availability here. And why not look at flights on Skyscanner for the best options to get to our local airport, Preveza (PVK), which is only 45 minutes drive away.
Villa Gabriella. Ionian luxury. Immerse yourself.