You'll have lots if things on your "need to have" list for your Ionian villa holiday. And probably a few more on your "nice to have" list. So why not take a look at what Villa Gabriella Lefkada offers. We'd like to thank we might tick all the things on your "need to have" list and on your "nice to have" list.
It's hard to put all this into words. So why not check out our two-minute video for a virtual tour of the villa? Then you can decide if it's perfect for your Ionian villa holiday. It's surprisingly affordable too. Check out our availability and pricing here.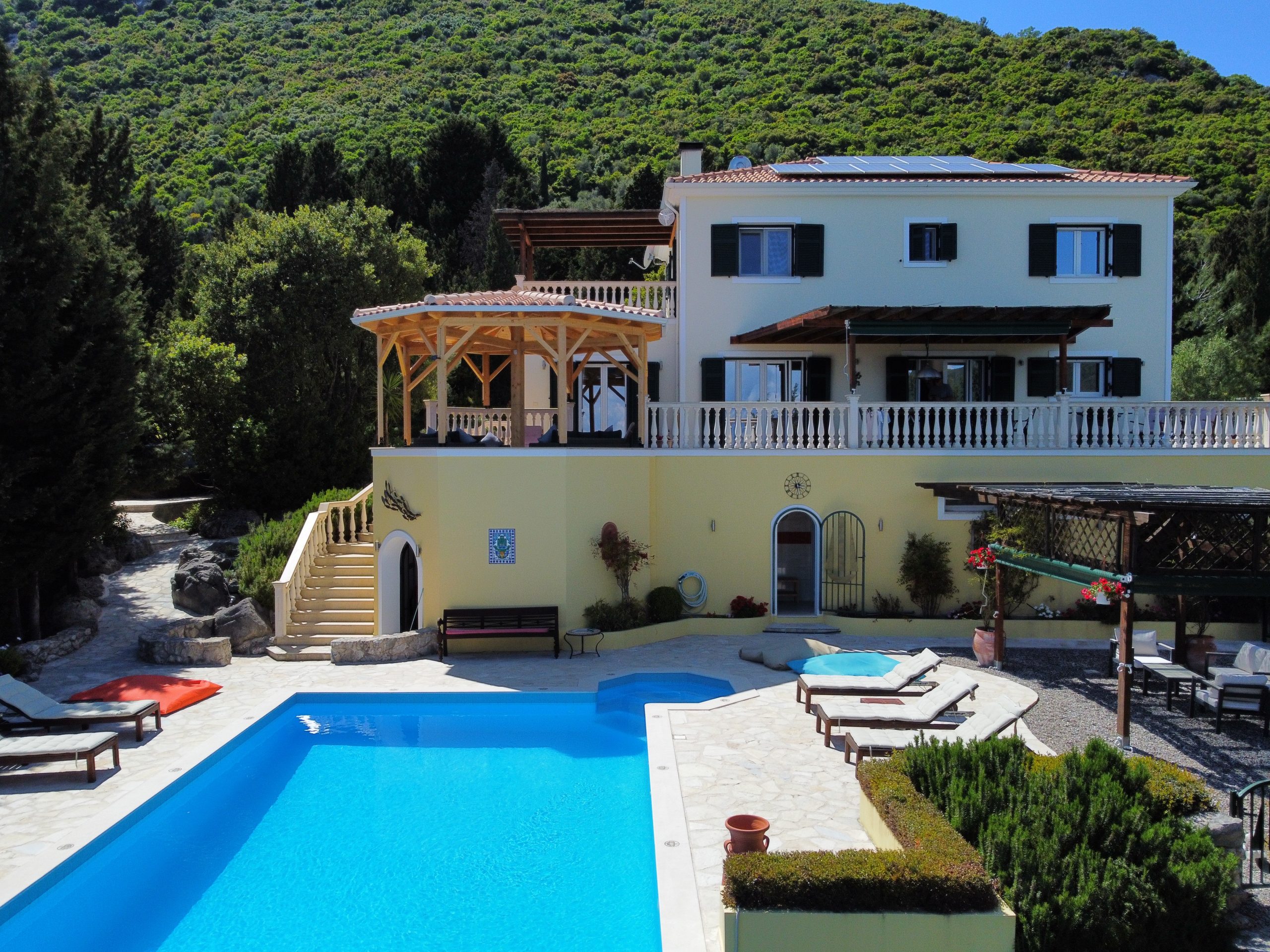 You'll want a pool, of course. Private, of course. And if you're coming outside the summer peak, heated would be nice. Yes. ours is all of those things (heated to 24C in May and October). And it has an infinity edge. For when you just want to hang in the water and take in that view.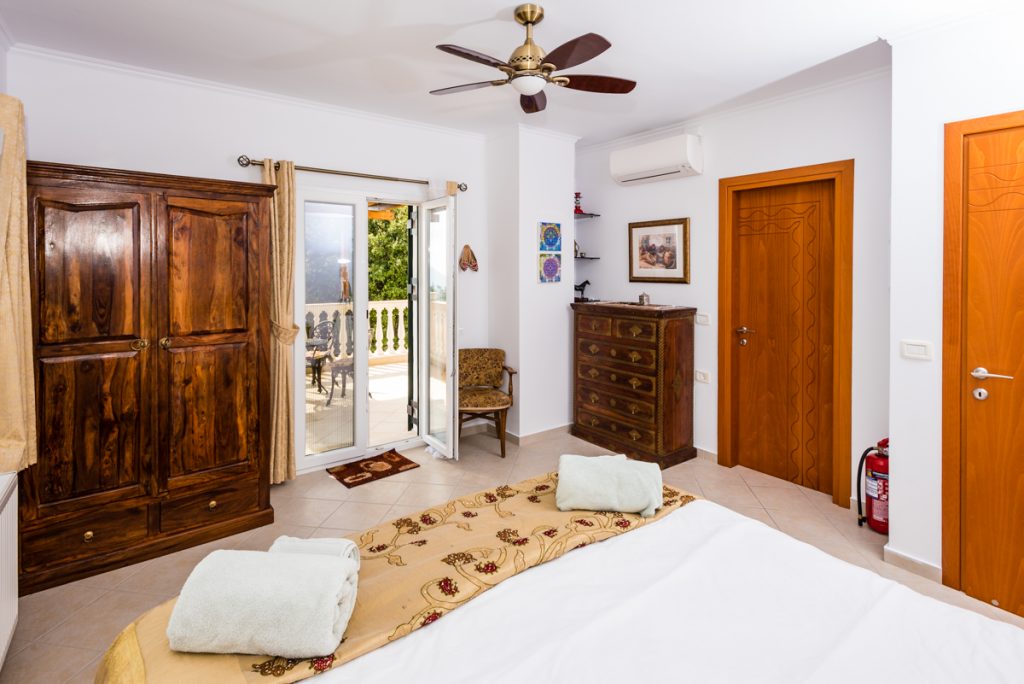 On your Ionian villa holiday you'll want space for everyone. A bathroom for each bedroom and space to do your own thing. Villa Gabriella has all that. Four bedrooms, one superking, two kings and a twin, all with their own ensuite bath or shower rooms.
Our outside lounge. A perfect space to relax on your Ionian villa holiday.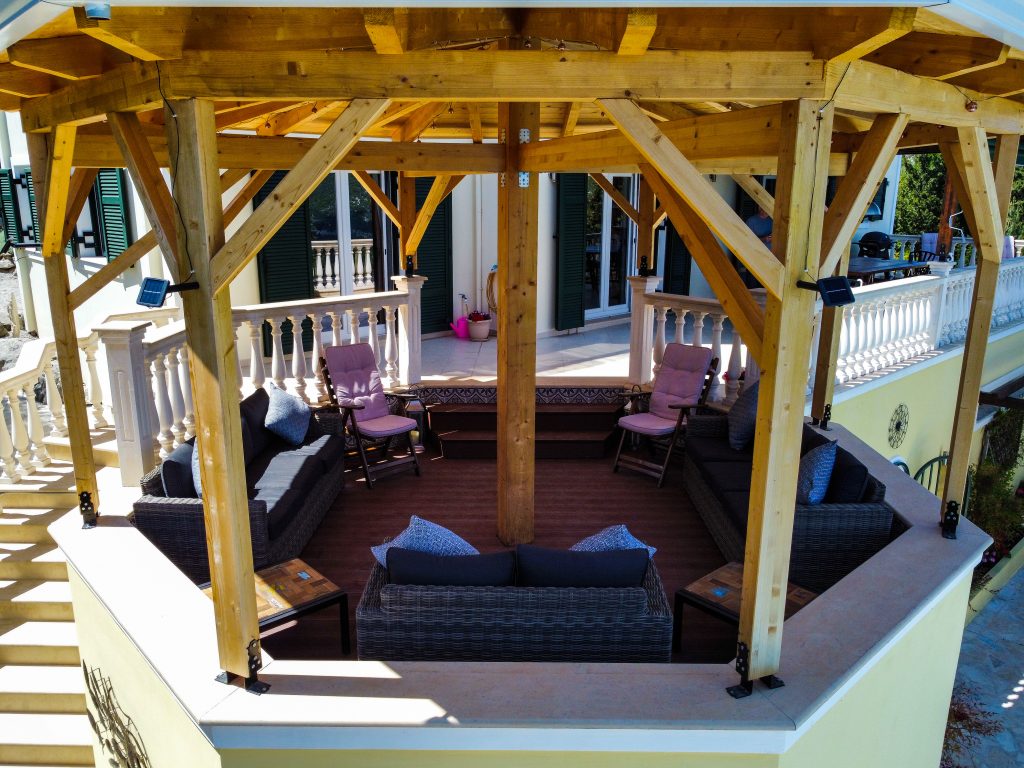 Outside space too. We've lots of that. The pool terrace is 200m2, add in the dining terrace (with barbecue), the private terrace to the master superking bedroom, and our outside lounge. Just perfect for an afternoon read (or nap?) and for chilling before or after dinner.
A six seater hot tub. Secluded in the forest. With a view to die for!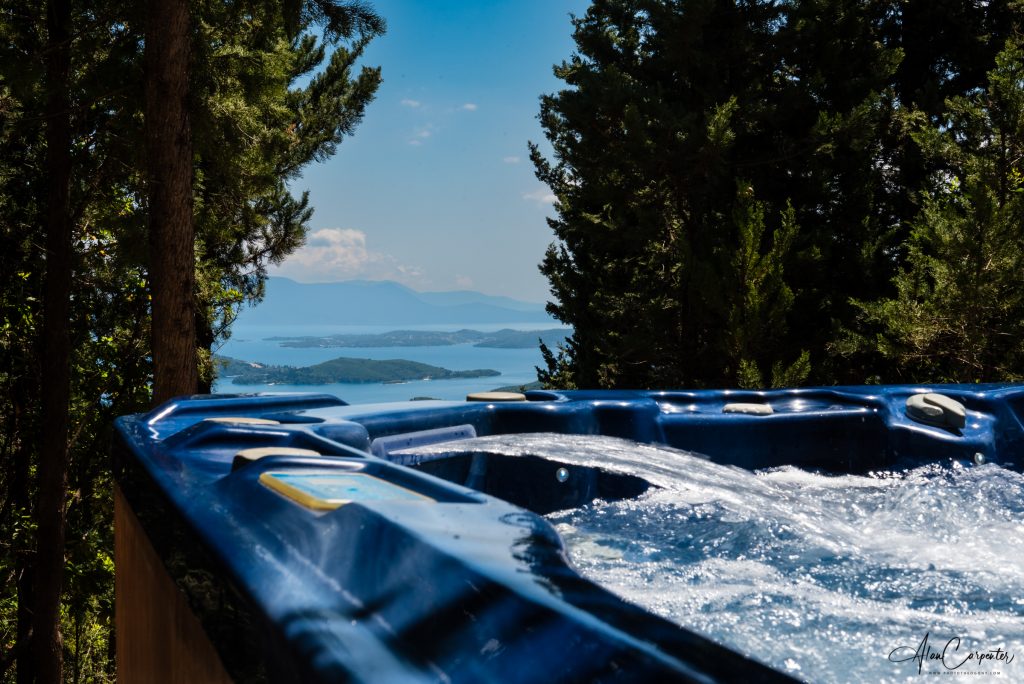 You may have a hot tub on your list too. We've got one of those. In a secluded little glade in the forest. Sit in the tub in the bubbling hot water and enjoy a different perspective on one of the Ionian's truly amazing views.
Privacy and peace when on holiday. Priceless!
Peace and quiet. Privacy. Away from the madding crowds? You won't do better than Villa Gabriella Lefkada for privacy and quiet on your Ionian villa holiday. Yet we're only a 7-8 minute from the bustling quayside town of Nidri and it's small beach. And a multitude of other beaches on the island are only 20-30 minutes away. A different beautiful beach each day? Absolutely!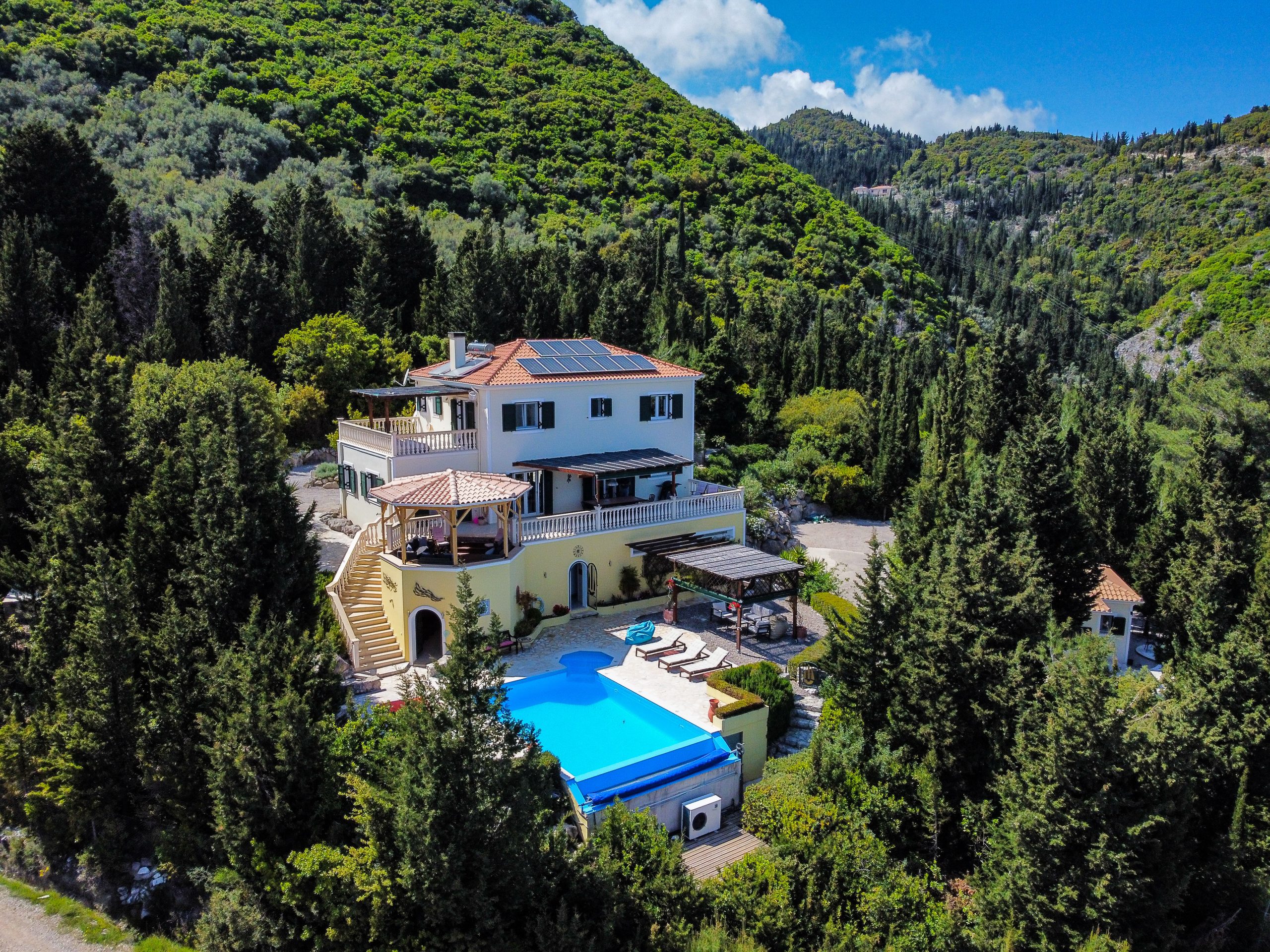 And then why not head over to somewhere like Skyscanner to find the best choice of flights?
Villa Gabriella. Ionian luxury. Immerse yourself.