We're pleased to announce our 2021 pricing. A little earlier than usual but that's the travel industry today! After a difficult season in 2020 we're making a very strong offer for early bookings for the 2021 season. Approximately 25% off if booked by January 31st 2021. With airlines already showing schedules into summer 2021 it's a perfect time to plan ahead. So get yourself a good deal on flights and a great deal on this spacious luxury villa on Lefkada.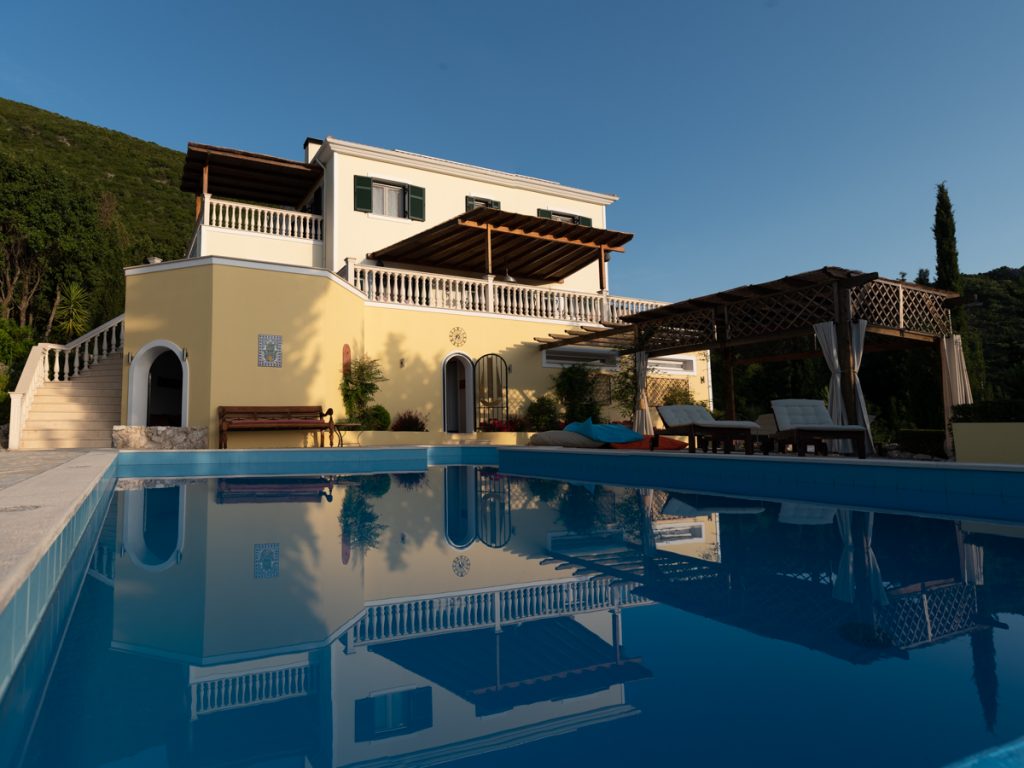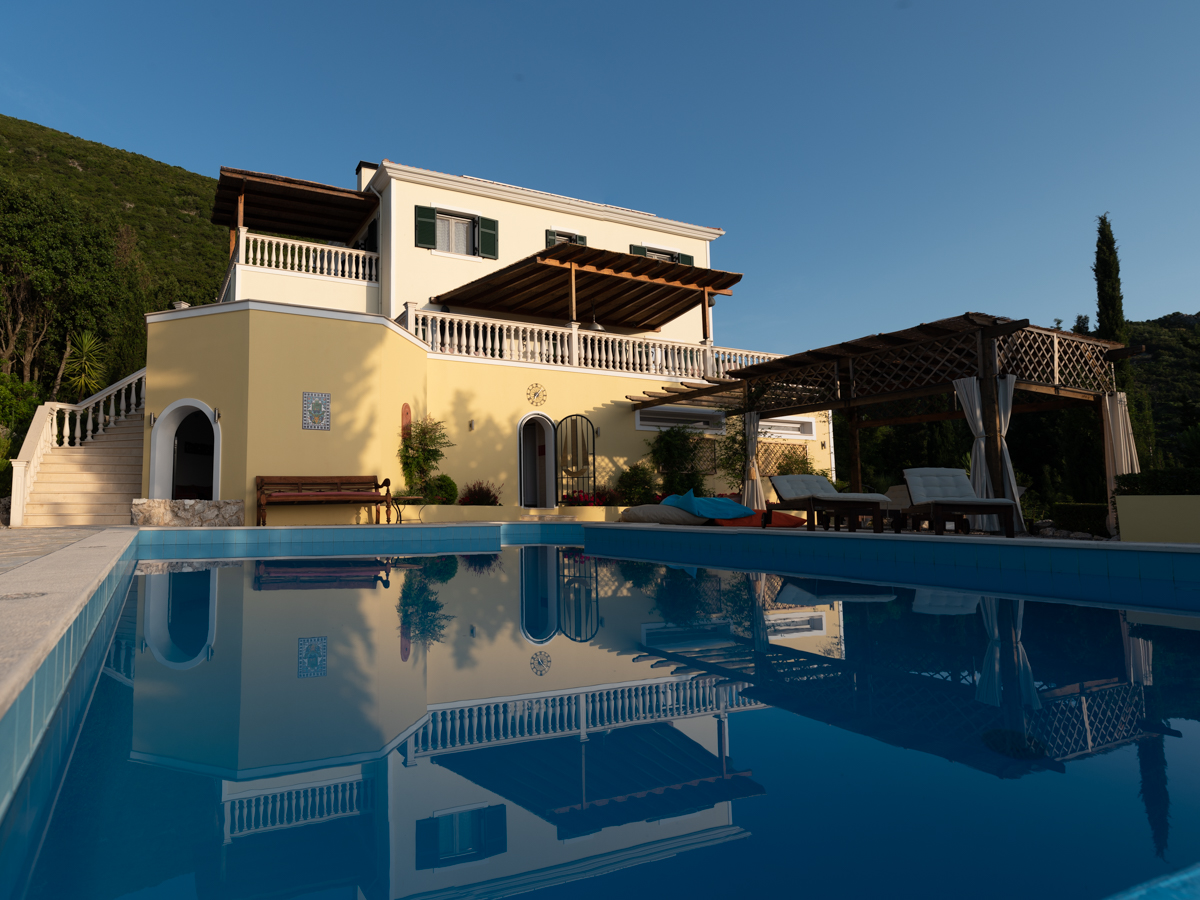 Same super luxury experience – with early booking discounts of 25%
Despite the early booking discounts you'll still get the same exceptional holiday experience here at Villa Gabriella. We'll still be one of only a few villas on the entire island to offer a heated pool. We heat from the start of the season to mid June and then from mid-September to the end of the season. This keeps the pool at a beautiful 26C, even in these cooler months. Of course from mid-June to mid-september the pool will always be above 26C anyway! It's a major contribution to a premium experience at this spacious luxury villa on Lefkada. And with our solar PV array and air source heat pump, it's carbon free heating!
Luxurious holiday living
The hot tub will still be bubbling away, perfect in the evenings with a chilled glass in hand. The bedrooms will still benefit from luxury linens, whisper quiet AC and ceiling fans. The fully tiled bathrooms (all ensuite to the four bedrooms) will still have their fluffy luxury towels. And of course the views across the inland sea and the Princess islands will still be unmatched. All told there's no better spacious luxury villa on Lefkada – sleeping eight people in complete luxury.
Amazing early booking discounts of 25% for summer 2021
Low season rates start from 1,875 Euro. Even peak weeks in July and August are under 5,000 Euro with the 25% early booking discount. So it's the perfect time to book your luxury villa holiday on Lefkada for 2021. Take a look at our prices here where you can also get in touch with us.
To check out your flight options we suggest using Skyscanner or look direct at EasyJet, British Airways or Norwegian. There will be options via Charterflights but we don't expect to see those flights becoming available until much later this year.
Villa Gabriella. Ionian Luxury. Immerse yourself.