If you're planning a July or August villa holiday in the Ionian then there's no need to read on! You really won't be needing a heated pool. You should have a lovely 27-30C in your villa's pool anyway – you certainly will at Villa Gabriella. But if you're on holiday outside peak season (May to mid-June and mid-September to October) then your search for Ionian villas with heated pools is over! At Villa Gabriella we run a eco-friendly air source heat pump – powered by our own 6.6 KwH solar array. It keeps our pool at 25C in these lower season weeks.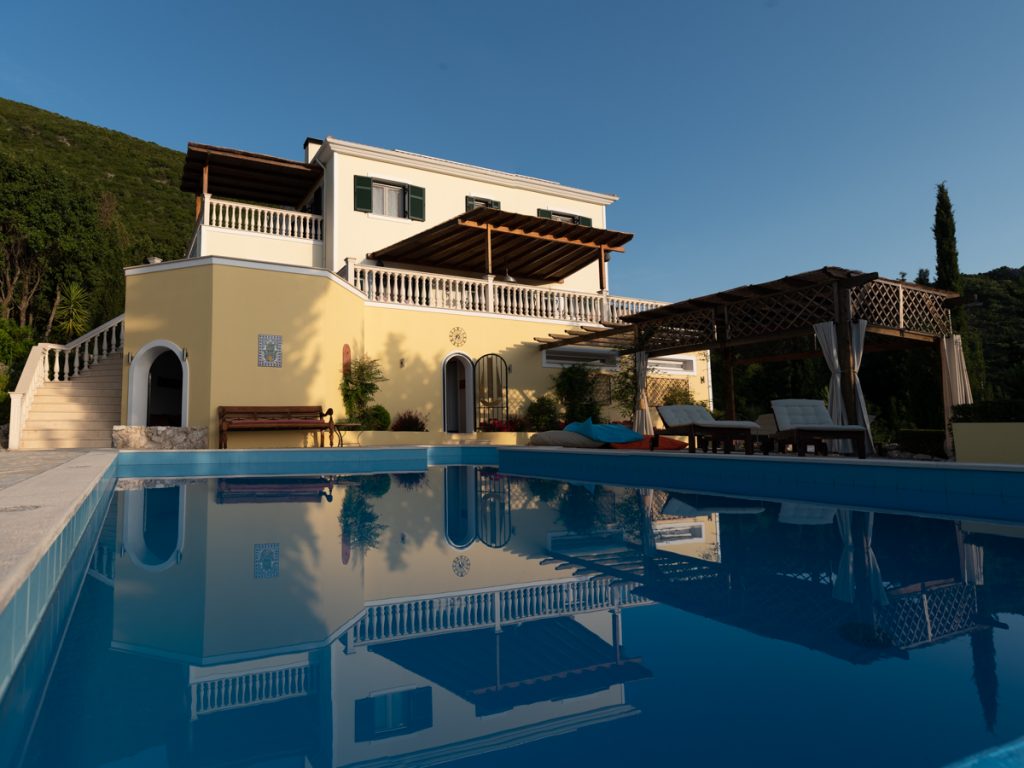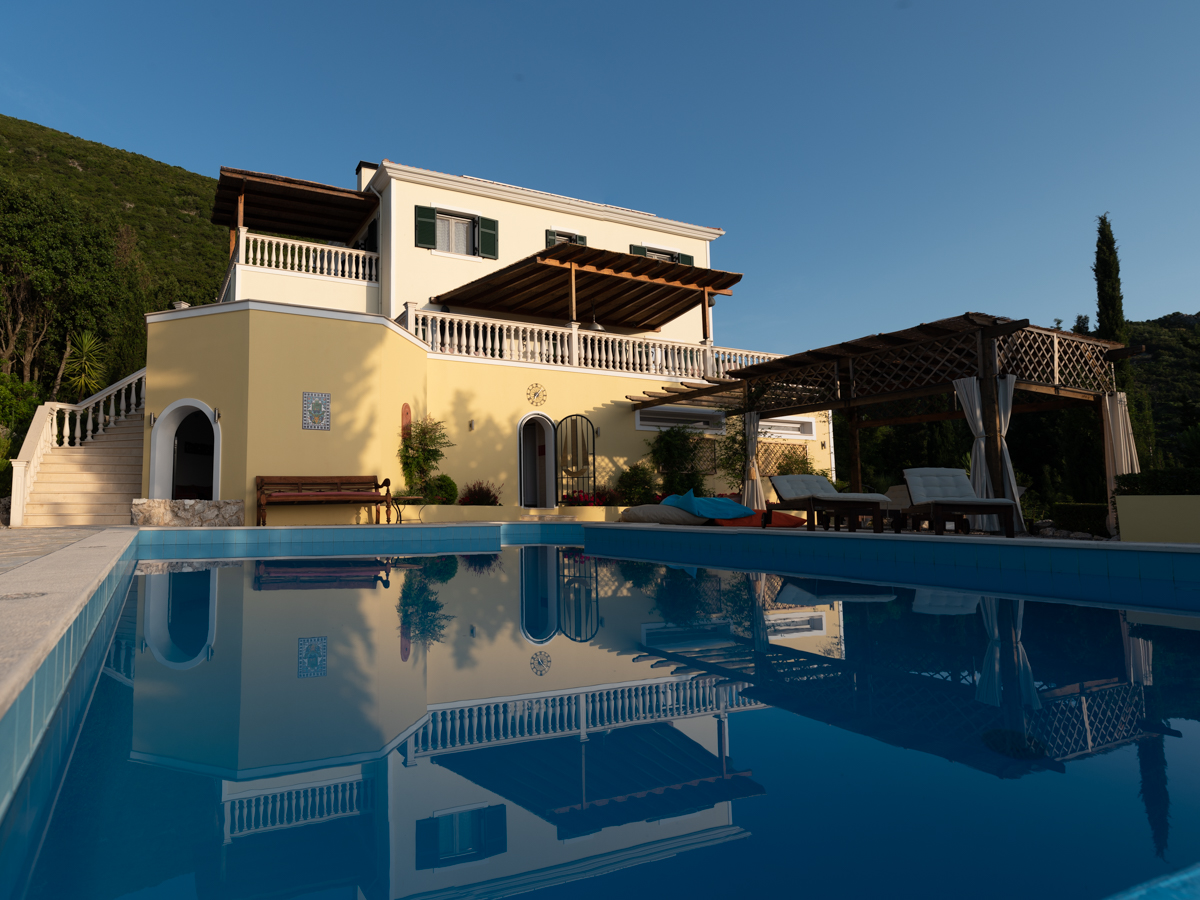 Whilst the weather is usually lovely during the days, the evenings and nights are cooler in early and late season. And that means cooler pool temperatures. Especially in the early season when pools need time to warm up after they've been filled in the Spring. Unless you're a fan of "bracing swims" you might find these temperatures take the edge off your enjoyment of your luxury villa holiday. At Villa Gabriella there's nothing to take the edge of your holiday experience as we're one of a select few Ionian villas with heated pools.
So if a stunning pool for an enjoyable swim is part of your idea of a fantastic holiday in the Ionian; but you'd rather not turn blue in the process then take a look at this secluded and luxurious Ionian villa.
And we offer so much more than just a heated pool …
Aside from the heated pool we offer four luxury bedrooms, all ensuite, all with high quality linens and towels. We also offer a fully equipped kitchen and comfortable living spaces. And the most stunning full length dining terrace perfected positioned to exploit the truly amazing view. Throw in air-conditioning, a large pool terrace, poolside bar and a six-seater hot tub – also with a view – and you've the makings of a truly unforgettable luxury villa holiday.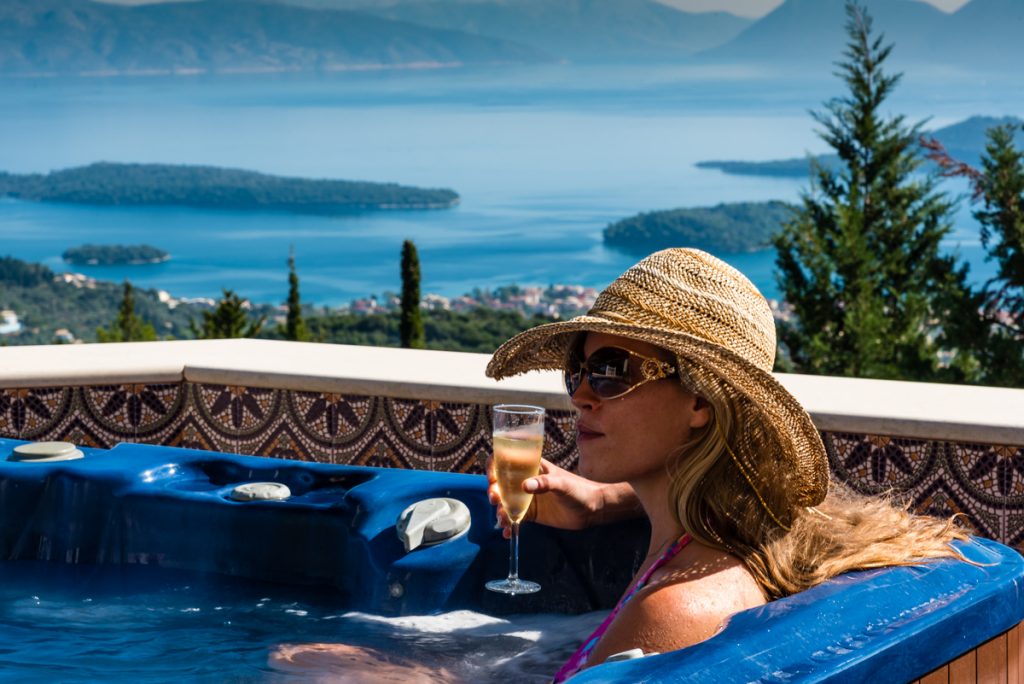 So take a look through our website and check our availability here. And then take a look at the options for getting here – we're just a 45 minute drive from the Greek airport of Preveza (PVK). Feel free to message us and ask us fo the best travel options, or take a quick look at Skyscanner or Charterflights for flights.
We look forward to welcoming you to our secluded Ionian villa with a heated pool. And giving you the holiday of a lifetime.
Villa Gabriella. Ionian Luxury. Immerse yourself.