In 2020 more than ever, space is luxury. As people consider a summer holiday after the stresses of lockdown, more than ever, they're looking for their own space. At Villa Gabriella, a spacious villa on Lefkada, we're perfectly located – hundreds of metres from our nearest neighbours – if you exclude the birds and the cicadas in the surrounding trees.
The villa itself is very spacious – over 200m2 of interior floor space. We offer four bedrooms, all ensuite – two with baths (showers over) and two with walk in showers. And we don't offer any sofa-beds (or similar) to ensure the living space is always free to use. That said, we can offer up to two cots and small fold up beds for young children.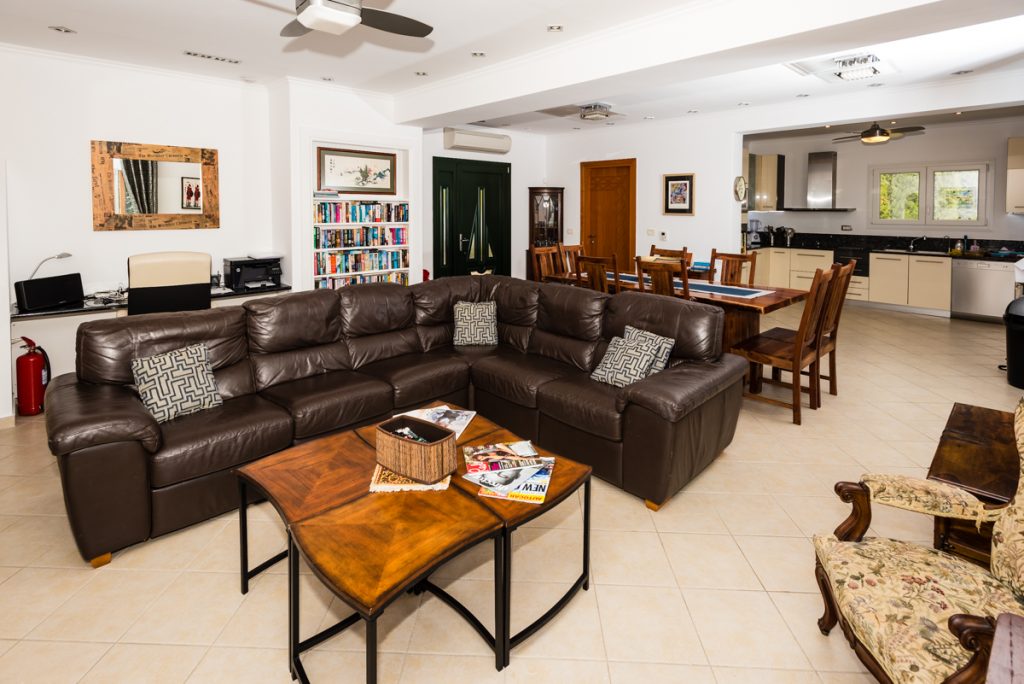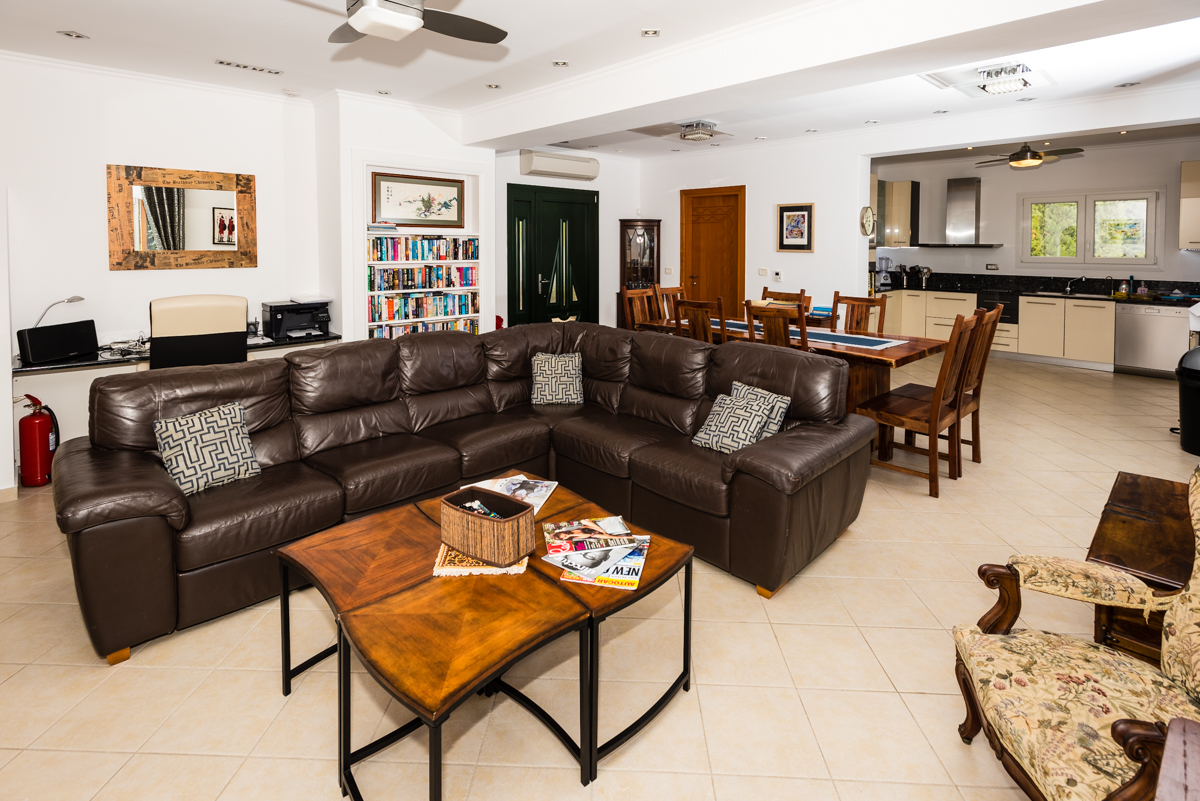 There's also plenty of space on our pool terrace and our dining terrace. But perhaps the greatest space luxury is the private terrace to the master bedroom. So when you feel you need your private space then there's no better place to be than Villa Gabriella. If you'd like a close look at, for example, our living spaces then check out one of our short video walkthroughs here.
Cleanliness & sanitisation
Alongside a spacious villa on Lefkada you're doubtless searching for the highest possible standards of cleanliness and sanitisation. At Villa Gabriella, we've always been proud of our cleaning standards – for years we've routinely disinfected switches and handles. But in 2020, we've had to add to our routine to make sure we're not just a spacious villa but also a completely sanitised space as well.
So for 2020 we've invested in a Tornado B fogging machine. This allows us to completely fog the villa when guests leave using an anti-viral treatment (Viro-Kill RTU™) which is proven to kill many viruses, including COVID-19. The Tornado machine is ideal for a large, spacious villa on Lefkada, like Villa Gabriella, as it allows a mist to permeate entire rooms in just a couple of minutes. We can do the entire villa in around 20 minutes. After fogging we seal up the villa overnight (far longer than the necessary 40 minutes) which offers a high degree of protection to our cleaners who then ventilate and clean the villa to our usual high standard the following day. And as the final security for our guests we fog again after cleaning and only open the villa when our new guests arrive.
Socially distanced check in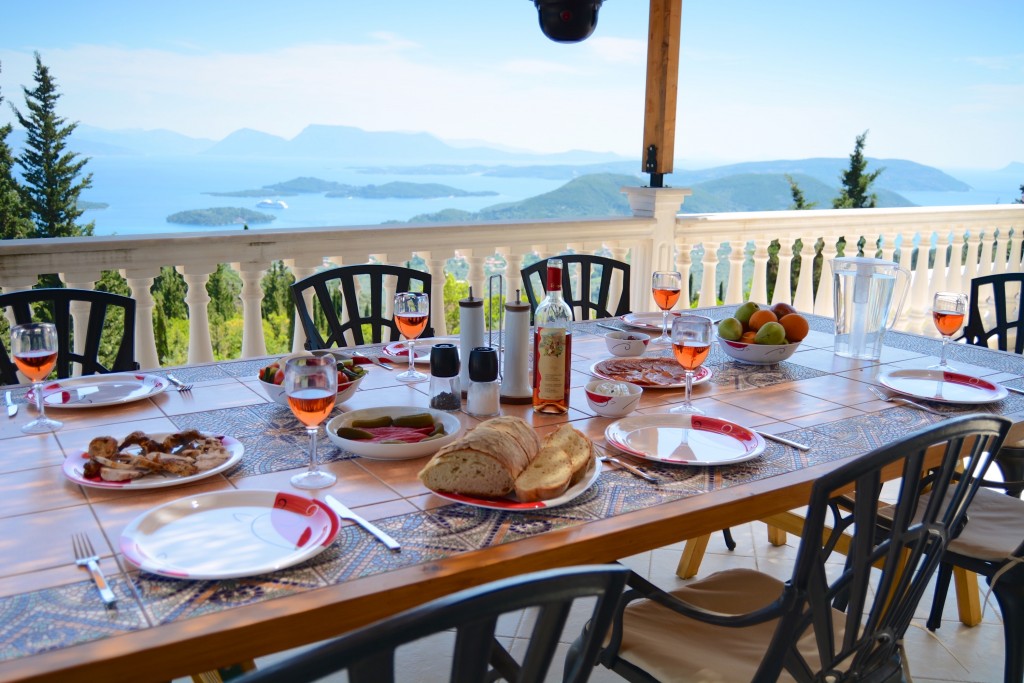 Using a socially distanced check-in protocol we now ask our guests to enjoy a cool drink on our stunning terrace, drinking in the panoramic view at the same time, whilst one member of the party is guided round the villa by one of our villa hosts.
And at that time we open windows to ventilate any residue of the fogging. Within 15-20 minutes the entire villa is available for guest use. This comprehensive programme protects both our guests and our hosts & cleaners ensuring everyone gets to enjoy the beauty of this spacious villa on Lefkada safe in the knowledge that the highest possible standards of hygiene have been delivered.
Last couple of weeks for 2020
We've just a couple of weeks left for summer 2020. So if you want a safe, secluded and spacious villa holiday in this beautiful part of the Ionian get in contact with us here. And you can check out flights at www.skyscanner.net to arrive at our local airport of Preveza (PVK) just 45 minutes drive from our front gates!
Villa Gabriella. Ionian Luxury. Immerse yourself.