Almost everything you read right now talks about unprecedented times and this post is no different. Currently shut up and waiting happier times is Villa Gabriella Lefkada, our large private villa on Lefkada. With Greece (and much of the rest of the world) in lockdown and fighting COVID 19 it's hard to know when normality might return.
Normality will return
But normality will return, the lockdown will end. And the beautiful Greek sunshine that's currently powering our solar array and feeding into the Greek national grid, will warm your face. It will warm your back. And it will warm your soul.
The beautiful beaches on Lefkada, currently deserted, will welcome people back. And they'll welcome them back to a wonderful change of scenery after lockdown. A change of scenery that's certain to be good for everyone's mental health.
The Ionian will be warm, as will the legendary Greek hospitality. And the tavernas will be preparing the usual simple, fresh and delicious Greek food. Food to feed both body and soul. The wine will flow and happier times will return to this large private villa on Lefkada, to the rest of this beautiful island and to the rest of this world.
At Villa Gabriella the terrace will be dusted off, the pool will be ready (and warm – we promise!!). And the view from this large private villa on Lefkada will remain one of the finest in the Mediterranean.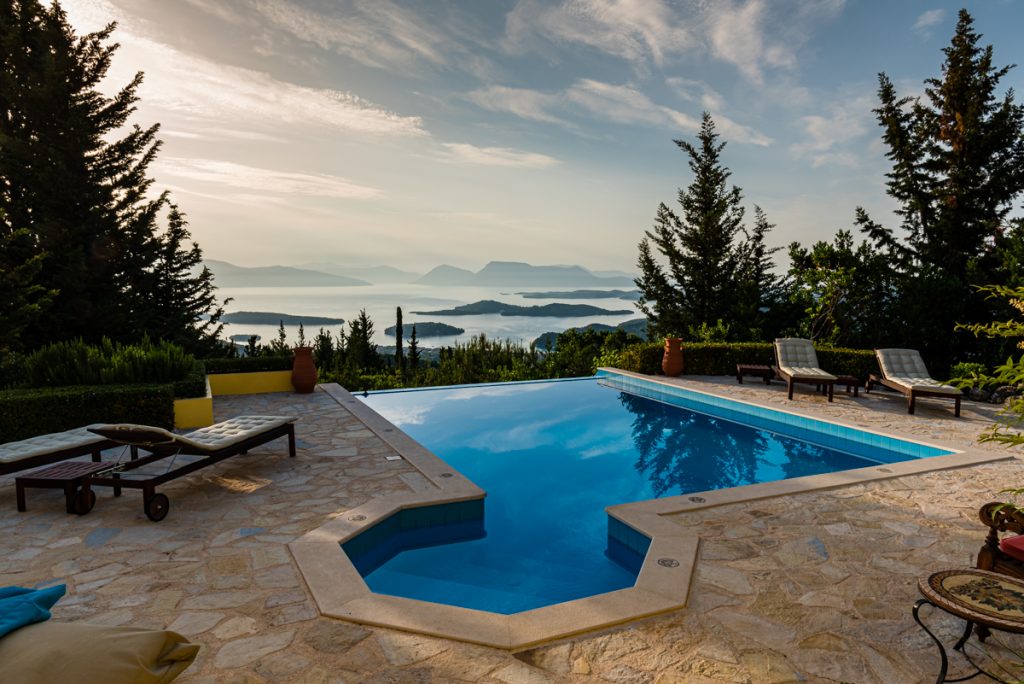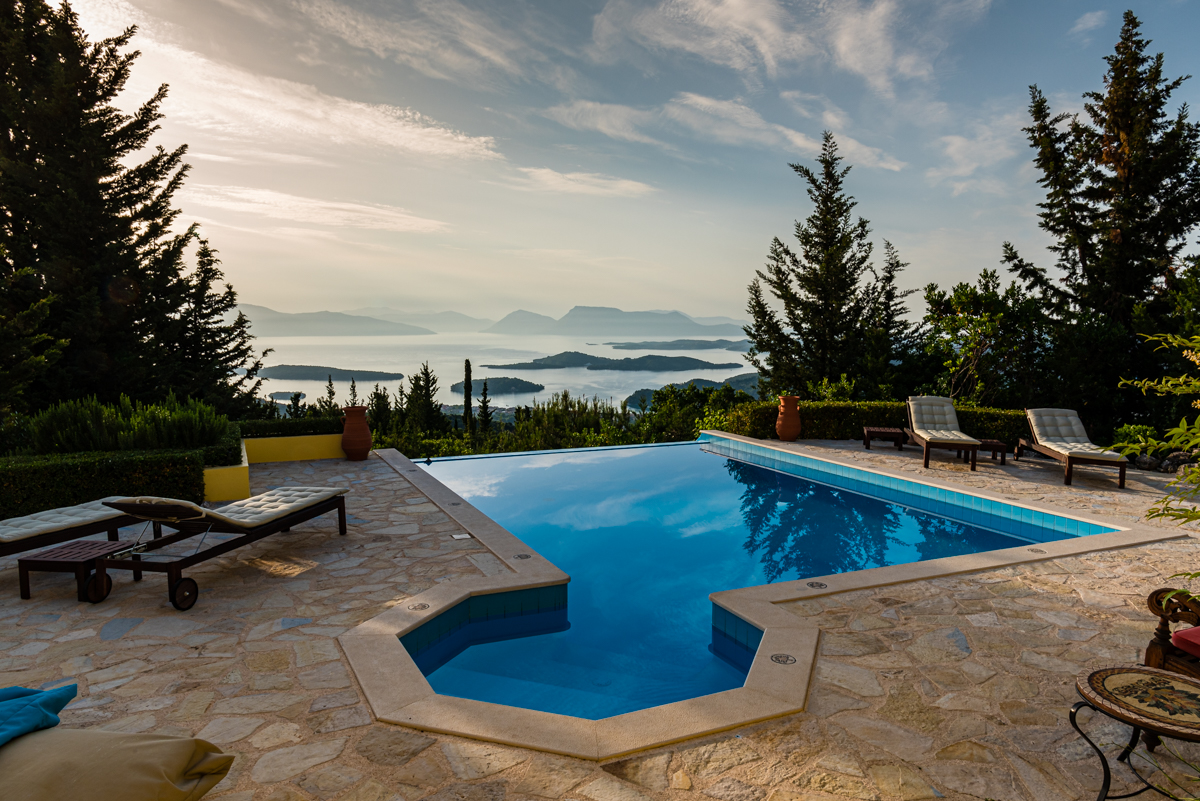 In the meantime we're getting the villa ready. We've completed our essential winter maintenance. The pool's been painted, the driveway maintained and we've bought a hospital grade anti-viral fogging machine. This sprays a mist proven to kill coronaviruses to help protect your safety on your long awaited holiday. Like you we long for lockdown to end and for holidays at this large private villa on Lefkada to resume. For the villa to, once again, be full of sounds of happy people enjoying their summer holiday amidst the beauty of the Ionian.
Thank you to health professionals worldwide
Whilst we're all waiting we're finding new ways of working, new ways of educating ourselves and our families and new ways of entertaining ourselves. We stay strong & safe, and we ask you to do the same, by following your local lockdown requirements and supporting & appreciating the wonderful work of our healthcare professionals worldwide. And we keep our sanity, and we invite you to do the same, by thinking of beautiful times past on this lovely island and all the beautiful times still to come.
Collectively we'll beat COVID 19. And when we do we look forward to welcoming you back to Villa Gabriella Lefkada where you can enjoy the best the Ionian has to offer at this large private villa on Lefkada. If you'd like to enquire about this summer, or even next summer (2021), do please get in touch with us here.
You can find an English summary of Greek government lockdown information here. In the interim all we can do is echo this message from Visit Greece: Stay Home. Stay Positive. Stay Safe.
Villa Gabriella. Ionian Luxury. Immerse yourself.