Villa Gabriella Lefkada is a perfect choice for an exclusive family vacation on Lefkada. There's the privacy, the luxury and the space – things that appeal to everyone in the family. And there's the private infinity pool, heated in low season, the hot tub and the extensive grounds.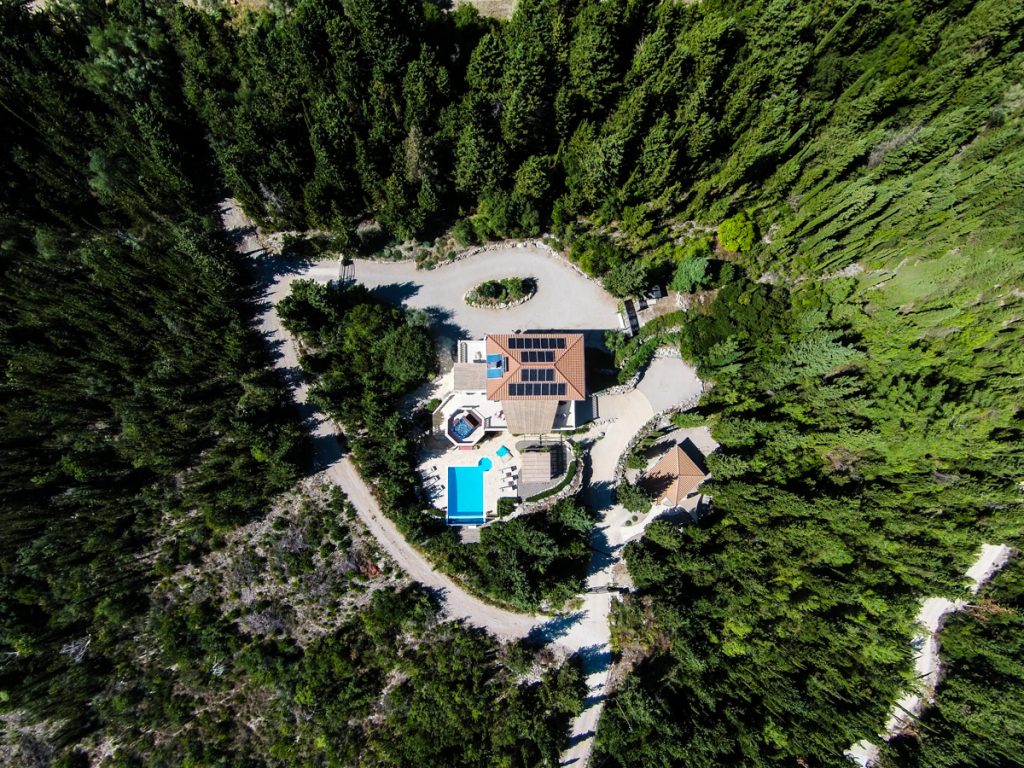 When you arrive at the villa you enter through the remote controlled gates into a fully fenced site. That said you'll not see the fence for the trees and the lush vegetation. It's secure and very private and the kids can make as much noise as they like in the pool. Our nearest neighbours are some 600 metres away. It's truly an exclusive family vacation on Lefkada.
Privacy. Priceless!
So whether it's one more huge splash in the pool or one more game of hide and seek in the grounds you'll know that they're safe and that you don't need to worry about the noise they make.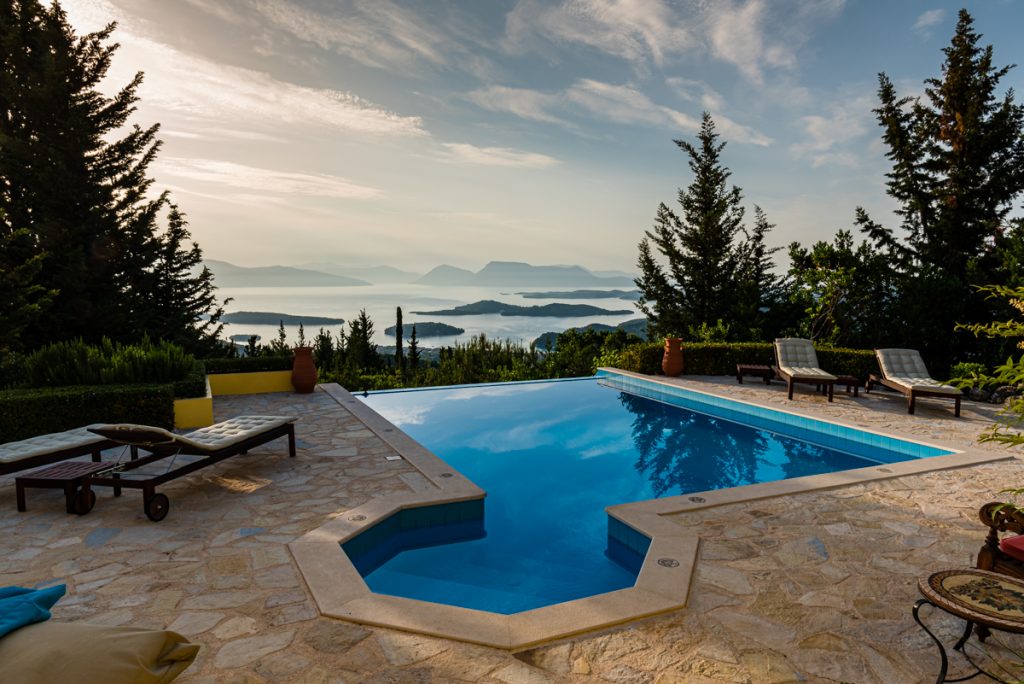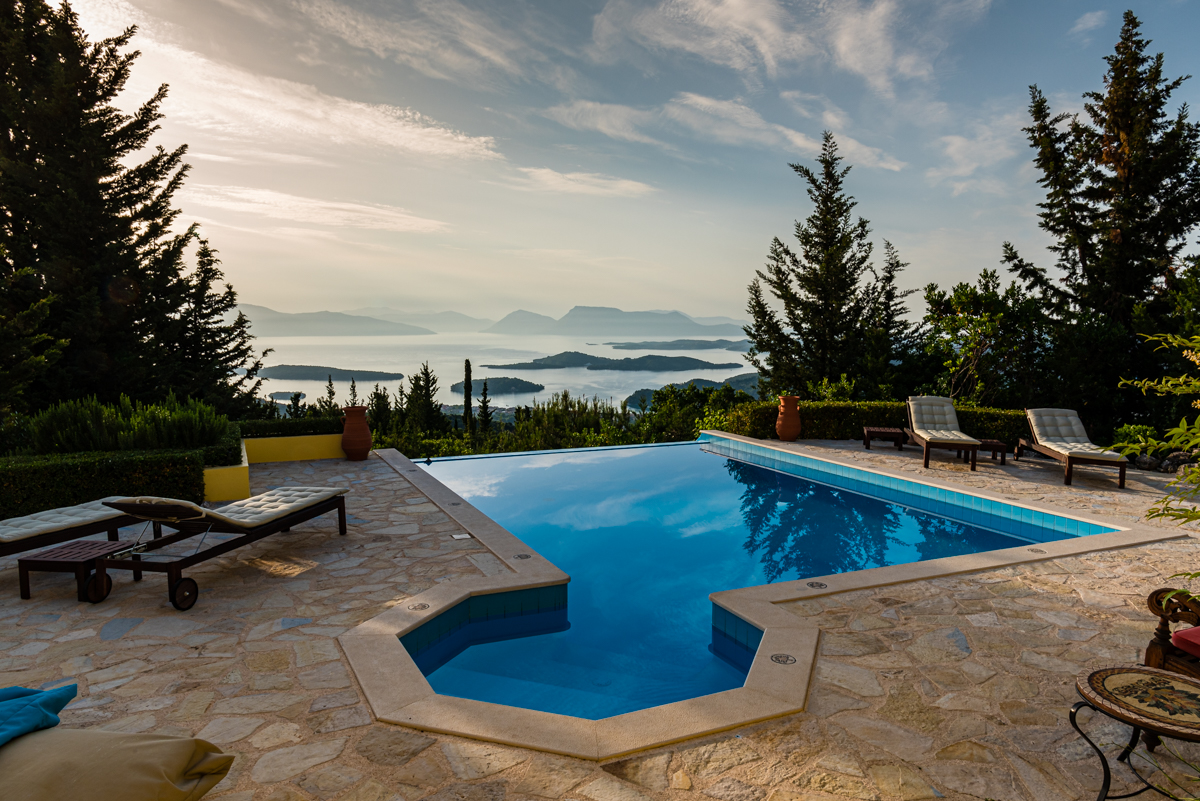 With three doubles and one twin room, all ensuite (two walk in showers and two showers over baths), we've got plenty of space. We're also happy to add one or two fold up beds or cots for smaller children or babies.
We've plenty of shade by the pool, either under the pergola, which even has wind down side shades!, in the poolside bar or in the outside lounge. So you can keep them out of the heat of the midday sun if you need. And when it comes to meal times the shaded dining terrace is perfect for family meals or an early dinner for the little ones.
And when the kids are in bed, there are relaxing options for mum & dad, from the hot tub hidden amongst the trees, to a quiet drink in the outside lounge. Perfect relaxation on your exclusive family vacation on Lefkada!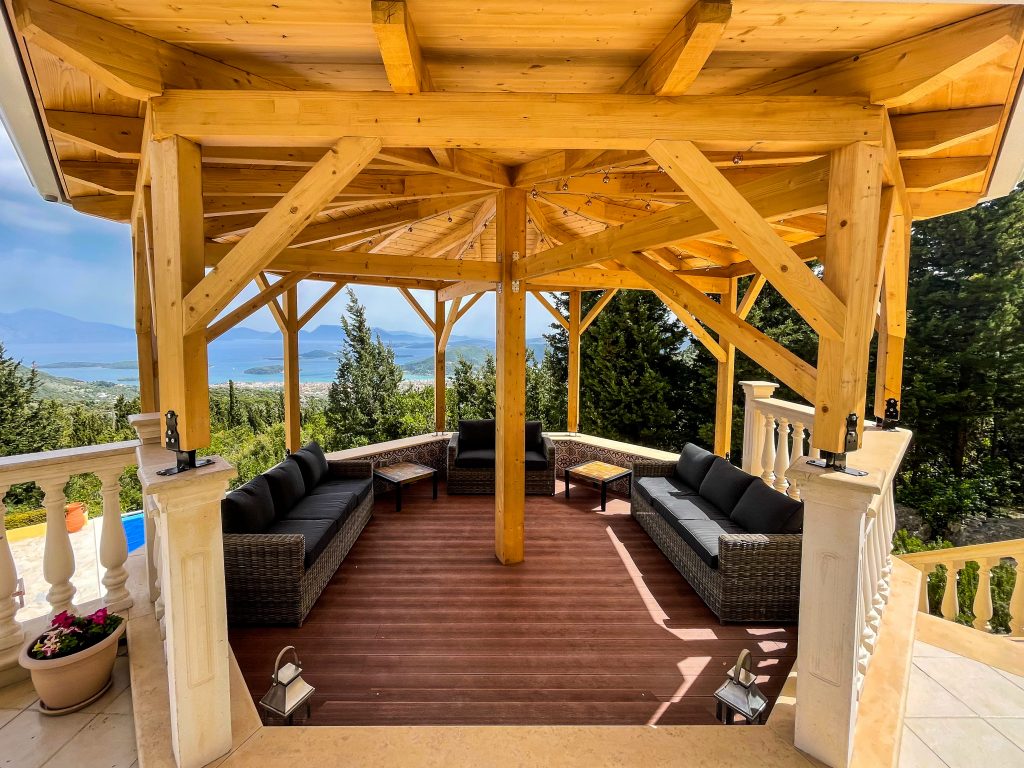 Take a look through our gallery of images, watch our short video to see all that Villa Gabriella can offer for your exclusive family vacation on Lefkada or take our 360 degree villa walkthrough here.
Travel to Villa Gabriella Lefkada
And all you'll need, aside from getting in contact with us to book (here), are flights to our local airport of Preveza. Preveza is just 45 minutes drive away making Lefkada an ideal Greek island for children it's connected to the mainland by a bridge. So no need for long, complicated journeys involving ferries.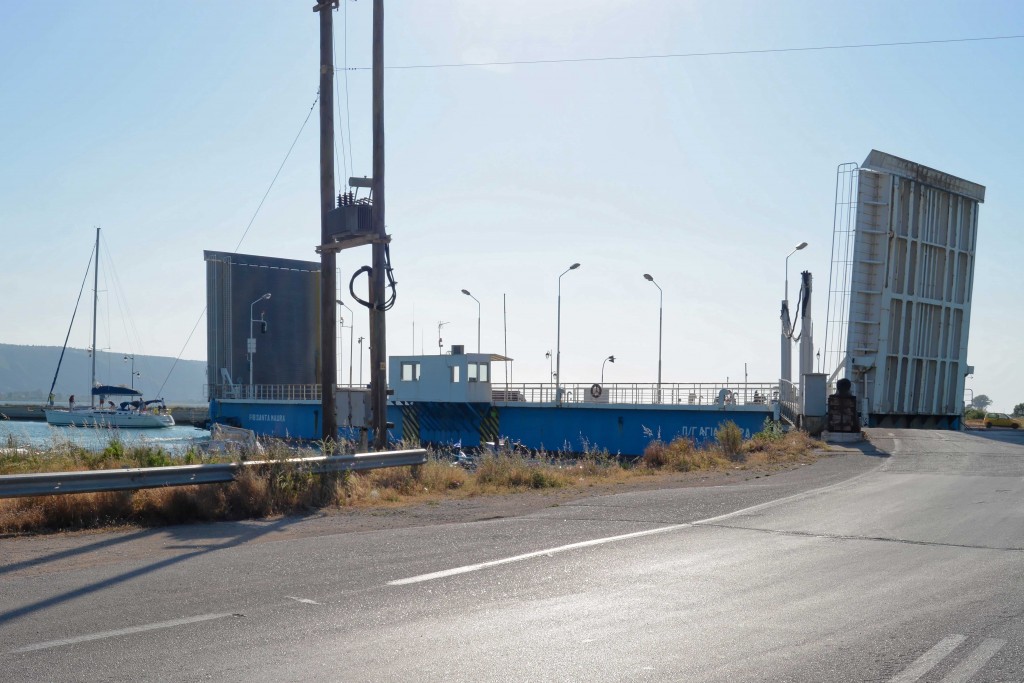 With an increasing number of flights to Preveza you'll find one that suits your times, locations and your budget. We recommend Skyscanner as a good starting point. And we also suggest you should check your options at Charterflights.
Villa Gabriella. Ionian Luxury. Immerse yourself.