With winter upon us in northern Europe doubtless you're busy planning for Christmas and New Year festivities. But if the cold and rain are getting to you then now's the time to book your 2020 luxury family vacation on Lefkada. Many airlines have released their summer 2020 schedules – and prices are very competitive for those that book early. So ease the winter blues with thoughts of beautiful Ionian sunshine and book your exclusive family holiday on Lefkada early.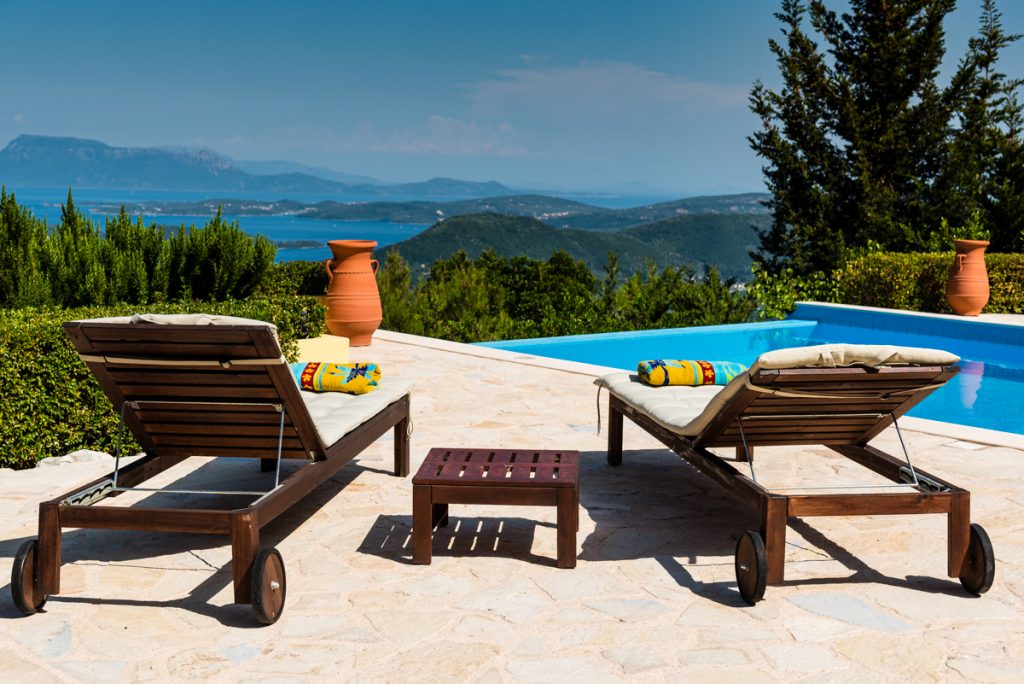 See flights from all the airlines that fly into our local airport of Preveza (PVK) at Skyscanner or Charterflights.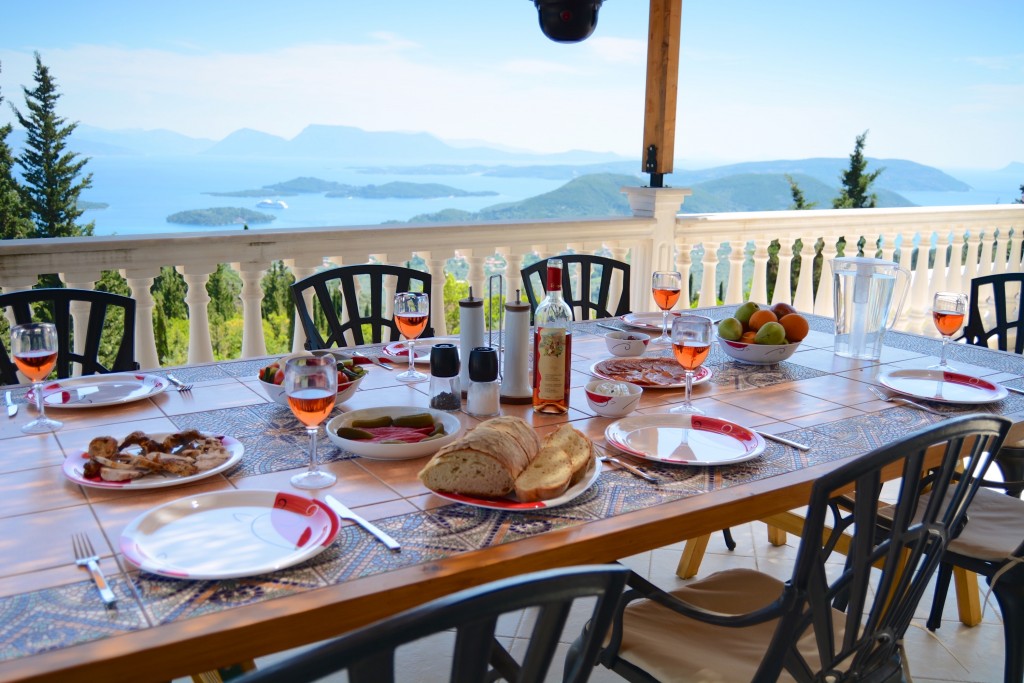 When the view from your window is grey and overcast, imagine looking out from our terrace at during your luxury family vacation on Lefkada. Drink in aqua blue seas and verdant green islands. Imagine lunch on the terrace with a chilled glass of wine or a cold beer. And imagine the warmth of the sun on your back as you laze by the private infinity pool gazing across the stunning panoramic vista.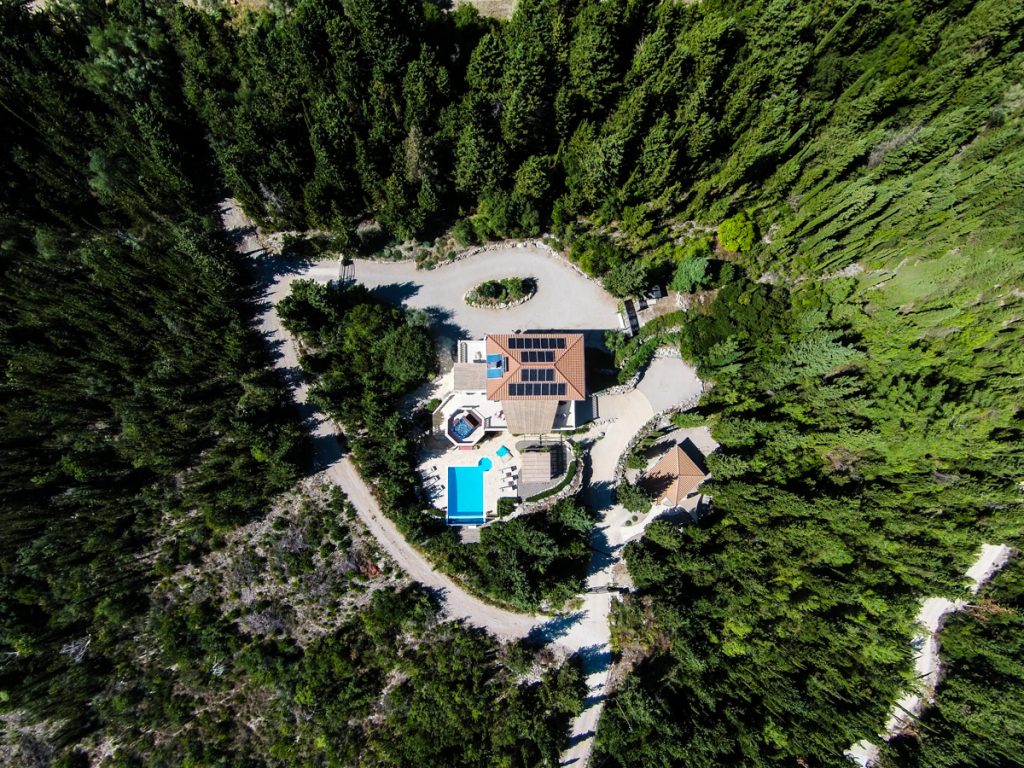 During your luxury family vacation on Lefkada you'll enjoy the complete privacy and tranquility of our location in the forest. Yet you'll only be a 7-8 minute drive to the beach. And if you're in search of more than just a beach then Lefkada is the island for you. Enjoy the rich Greek culture of an island less touched by tourism than most. Enjoy ancient sites & monasteries. And get a warm Greek welcome and as you enjoy fresh seafood, traditional grilled meats and delicious Greek salads whilst chilling out during an exclusive family holiday on Lefkada.
For more ideas on getting the best from your luxury family vacation on Lefkada see our "Things to do" page or check our Facebook page.
And when you've decided that you've had enough of the winter. And when it's time to book some sunshine. Then get in touch with us here!
Villa Gabriella. Ionian Luxury. Immerse yourself.