So how do you describe Villa Gabriella Lefkada? We've used several phrases over the years including describing it as an "Exclusive Ionian Seaview Villa". But this doesn't do justice to this exquisitely private villa nestled in the forest above the coast of Lefkada, perhaps it's better described as an exclusive Ionian seaview retreat!

It's really hard for us to describe to people just how beautiful the location is. Just how quiet and private. Just how truly, truly, breathtaking the views are. And just how well equipped the villa is. From its private, heated infinity pool, hot tub and shaded terraces to the spacious rooms and fully tiled bathrooms with luxury linens & towels. And just how restful and reinvigorating a a week or two at Villa Gabriella Lefkada really is. It's truly an exclusive Ionian seaview villa and it's truly a remarkable place to spend your holiday.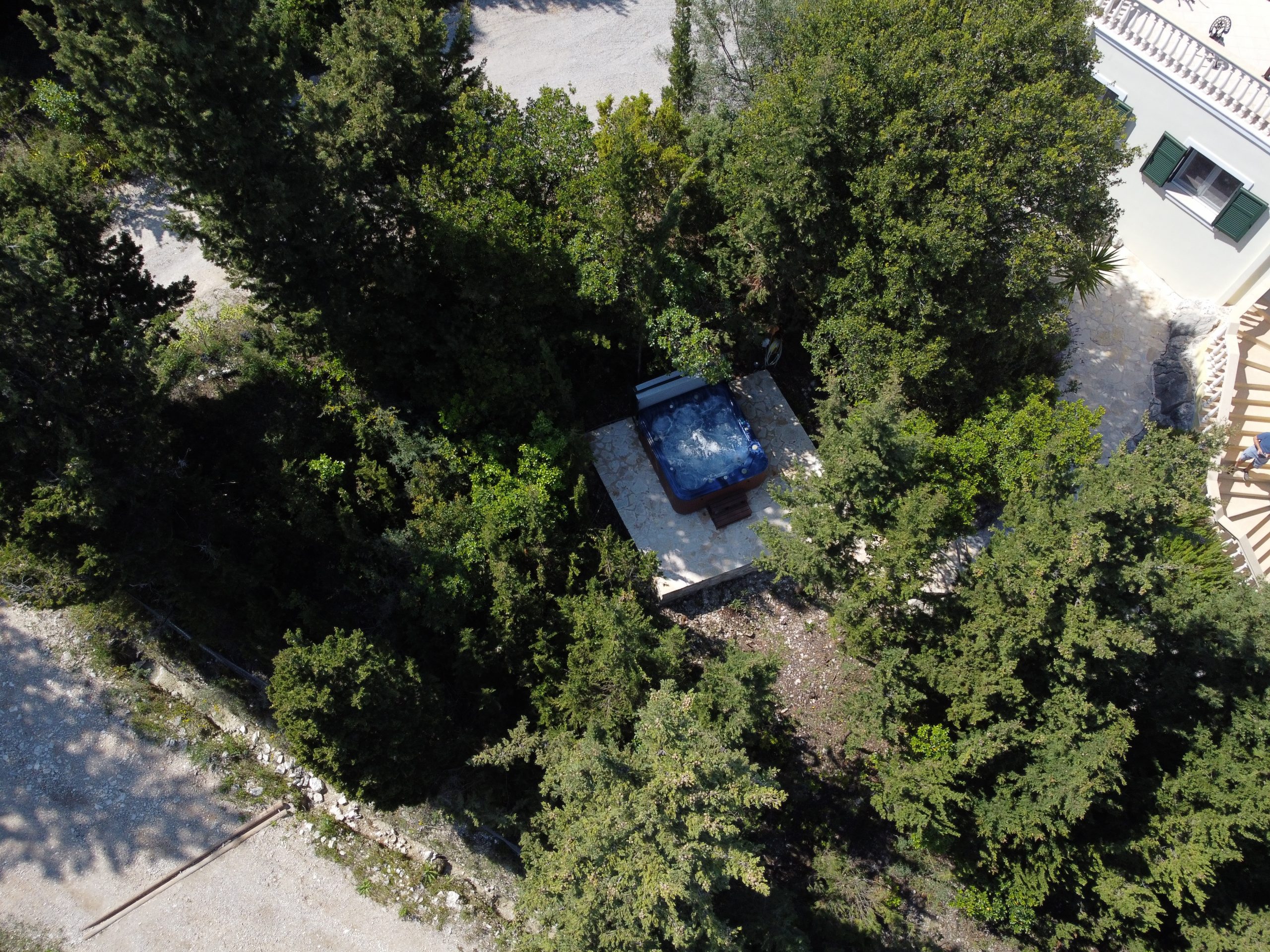 Seven minutes from the beach. A million miles from the crowds.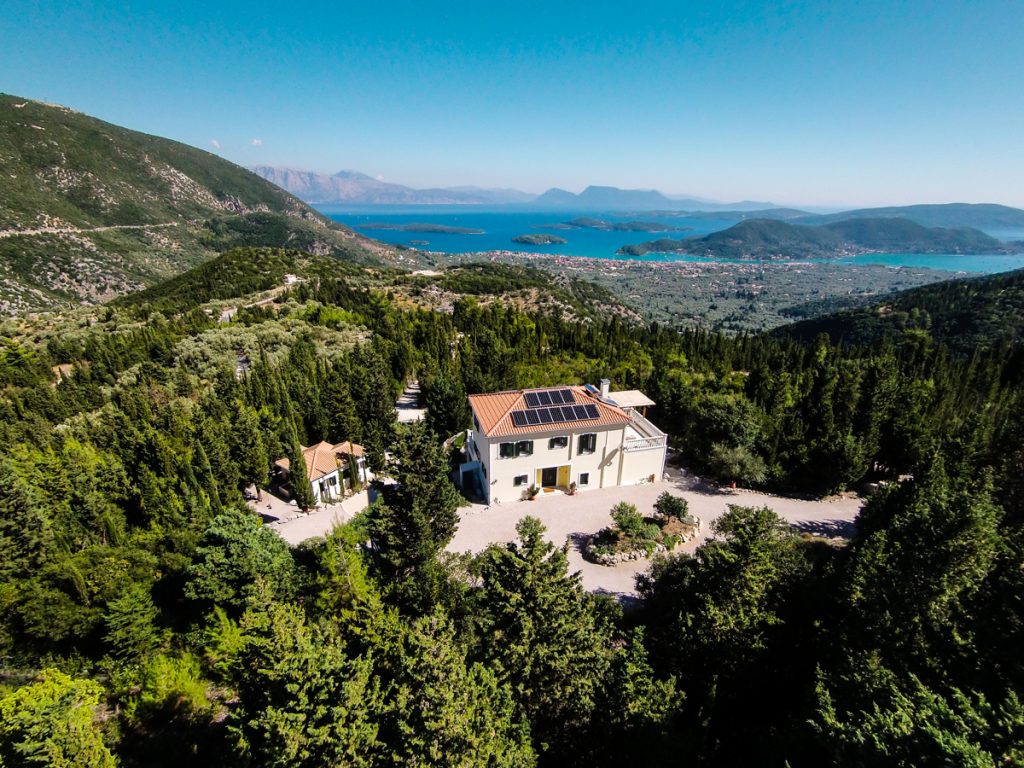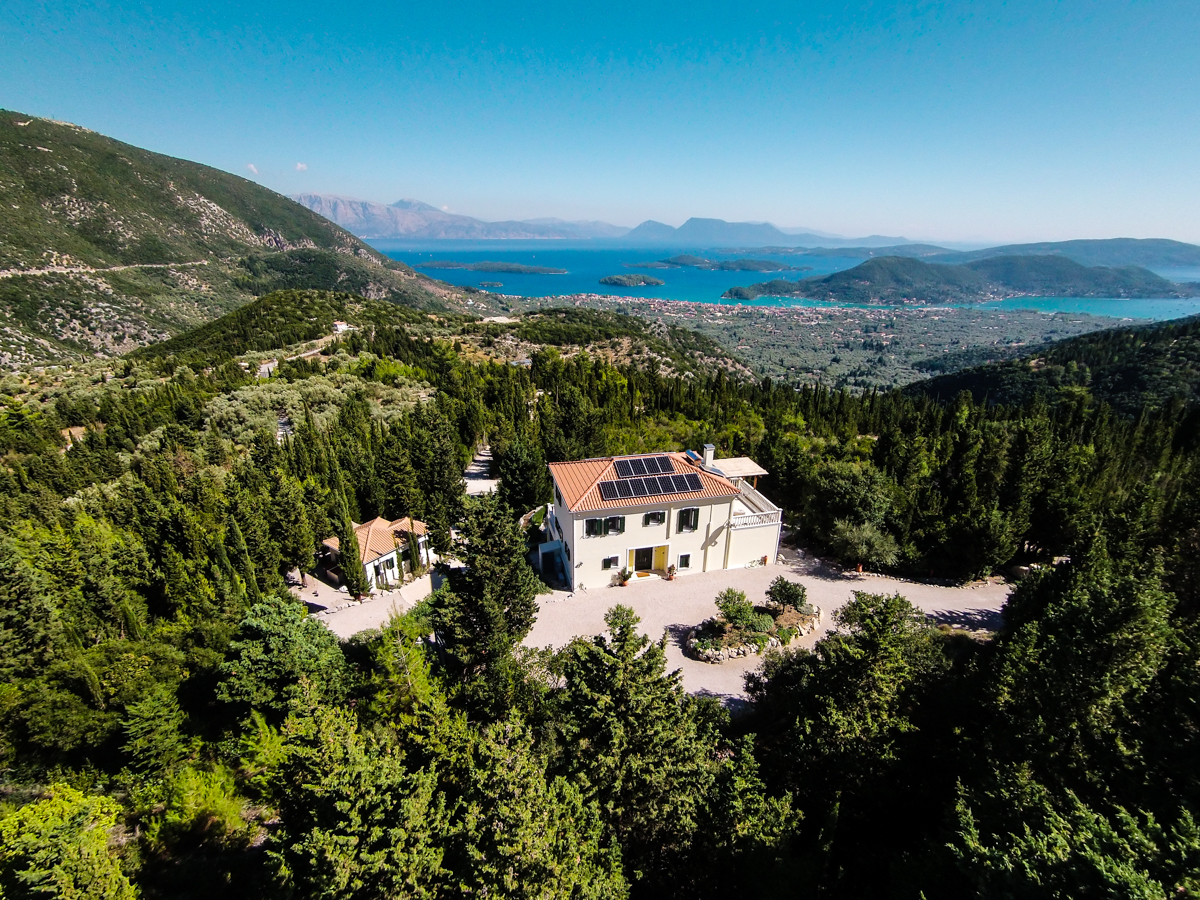 Photographs struggle to convey the tranquility of the location and the relativity of the villa to the view. Yet all this seclusion is just a 7-8 minute drive from the bustling port of Nidri with its range of watersports including sailing, parascending and SUPs for hire. Yet it's surrounded by nothing but virgin forest and the sound of birdsong. You could be a million miles from the rest of the world.
Just 25 minutes drive from this exclusive Ionian seaview villa you'll find Vasiliki and remarkable windsurfing. A bay that's hosted international competitions (but that's also great for beginners) and that's considered amongst the finest in the Mediterranean. But it's also a quiet fishing port surrounded by tavernas, coffee shops and bars. Each unique and all uniquely Greek. Places where you can watch the world go by whilst the energetic members of your party ride the waves.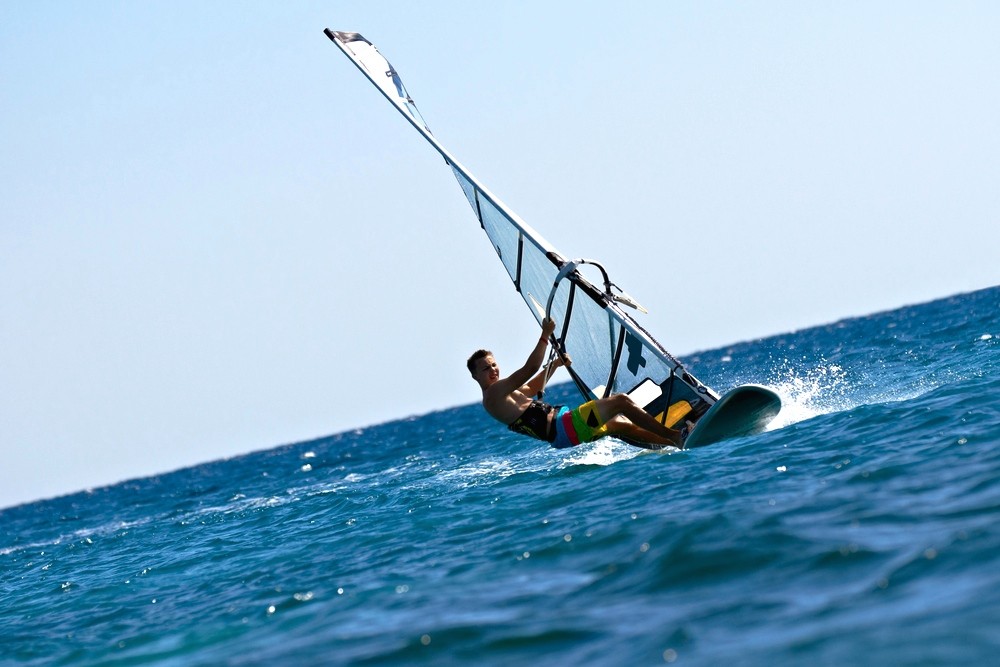 Without leaving this typically Greek island you'll find world class beaches – no less than 7 with EU Blue Flag ratings for cleanliness. You'll find typically Greek tavernas providing great Greek food with the emphasis on fresh ingredients. And of course you'll find a healthy dose of Greek culture, both modern and ancient.
To find out more about how you could spend your summer holiday in the luxury of Villa Gabriella Lefkada, this exclusive Ionian seaview retreat, take a look at some practical booking information here and check out your flight options to our local airport (45 minutes drive) of Preveza (PVK) here or here.