During your luxury Greek Villa vacation you'll have time to enjoy the luxury that Villa Gabriella Lefkada offers.  From four luxury bedrooms, all ensuite, to the hot tub, private infinity pool and the most wonderful views of the Ionian and the Princess islands.  Take the time to enjoy the beautiful beaches, try the world class windsurfing at Vasiliki, and eat in a wide range of tavernas and restaurants with food freshly cooked from local ingredients.  But don't miss out on the other side of Lefkada – the sights and sounds of traditions that go back through the generations.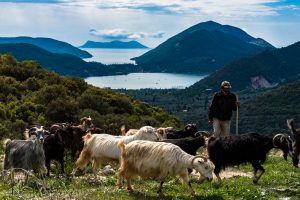 If you head inland you'll leave the tourists behind and find some small villages where time seems to have stood still.  Unlike many Greek islands that are near 100% tourist related Lefkada remains largely unchanged as you travel through the interior.
And as you drive through the narrow roads of the island you'll come across vista after vista that has the power to take your breath away.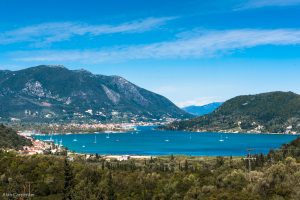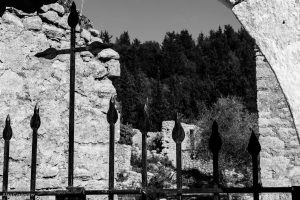 You'll find ancient ruins and beautiful olive groves where you've a good chance of having these places to yourself to appreciate at your leisure.
The tranquility of Lefkada, typified by the secluded location of Villa Gabriella itself, means your Luxury Greek Villa Vacation will be more luxurious simply because there is nothing more luxurious than the space to enjoy yourself, far from the madding crowds of modern life.
Villa Gabriella.  Ionian Luxury.  Immerse yourself.