If you're holidaying early or late season the Ionian climate makes most pools a tad chilly, so you're searching for Ionian villas with heated pools? Whilst daytime temperatures in the Ionian in May and October are usually lovely, overnight chills can drop pool temperatures from the "lovely" to the "brrr!" So you need a luxury villa with a heated pool.  And there's not very many of those!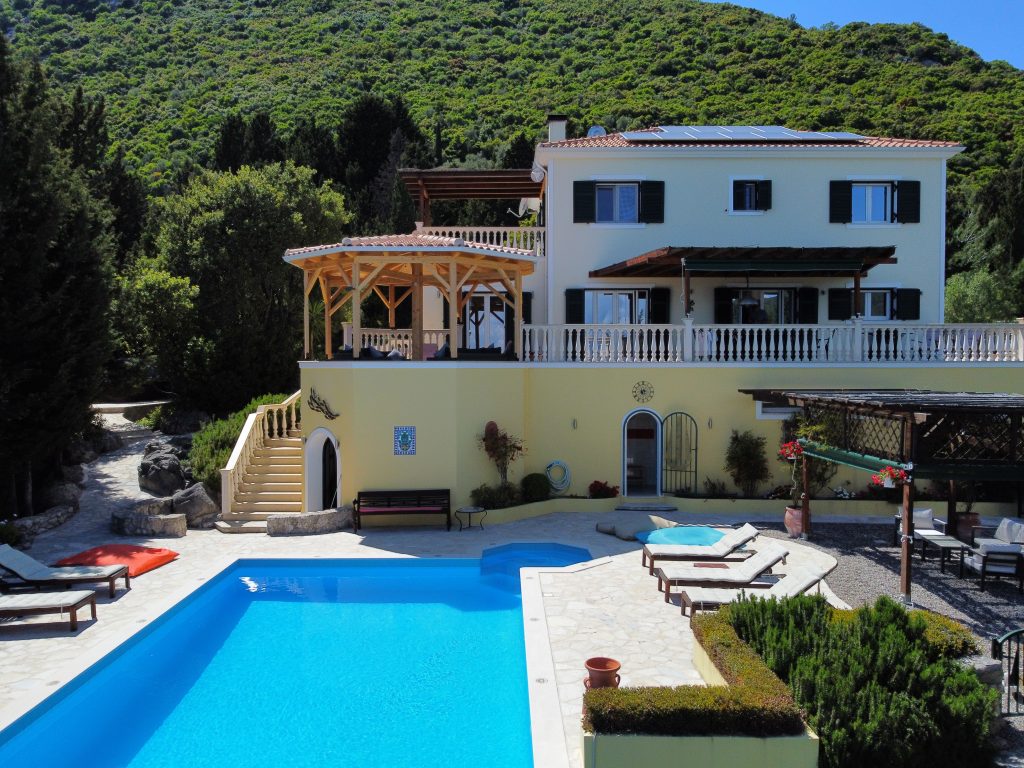 But you've found us, you've found Villa Gabriella Lefkada and we do have a heated pool.  And if you're worried about the carbon footprint, don't. We use a very efficient air source heat pump, we produce almost 100% of our own electricity and we provide a very efficient pool cover too!

We heat the pool from the start of the season until early June and from mid-September to the end of the season. We heat it to a about 24-25C which is the perfect balance of refreshing and comfortable. So when you're searching for Ionian villas with heated pools, you know where to come.
Air Source Heat Pump for eco-friendly heating
At Villa Gabriella Lefkada we've just installed a powerful air source heat pump from Ecoplus.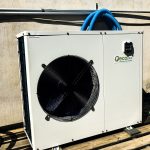 This uses the beautiful Greek sunshine to warm our pool in a very environmentally friendly way. It produces 5Kw of heat into the pool for every 1Kw of electricity used. Running largely in the morning to benefit from its easterly positioning it maintains the pool at 24-25C. Discreetly hidden away on a platform below the pool it's invisible and runs almost silently. This ensures you get the benefits of warm water whilst not being aware of the technology.
So when you're choosing your Ionian villa holiday, choose carefully and choose a luxury villa with a heated pool.  You'll be getting a level of luxury that few villas offer and at a cost that remains very competitive with other luxury villas in Greece and the Ionian.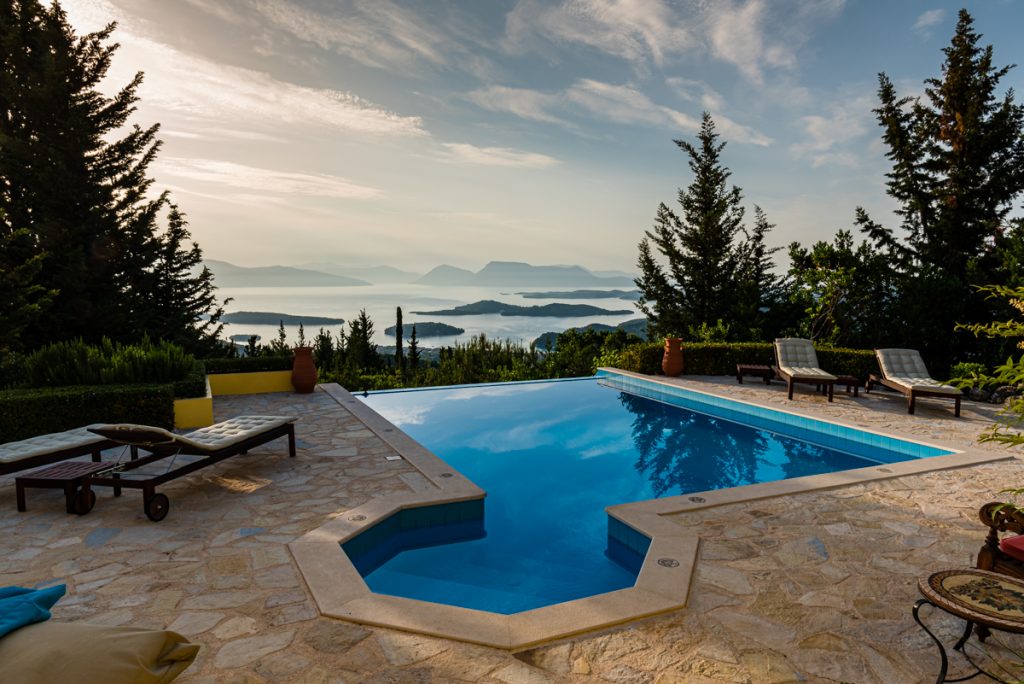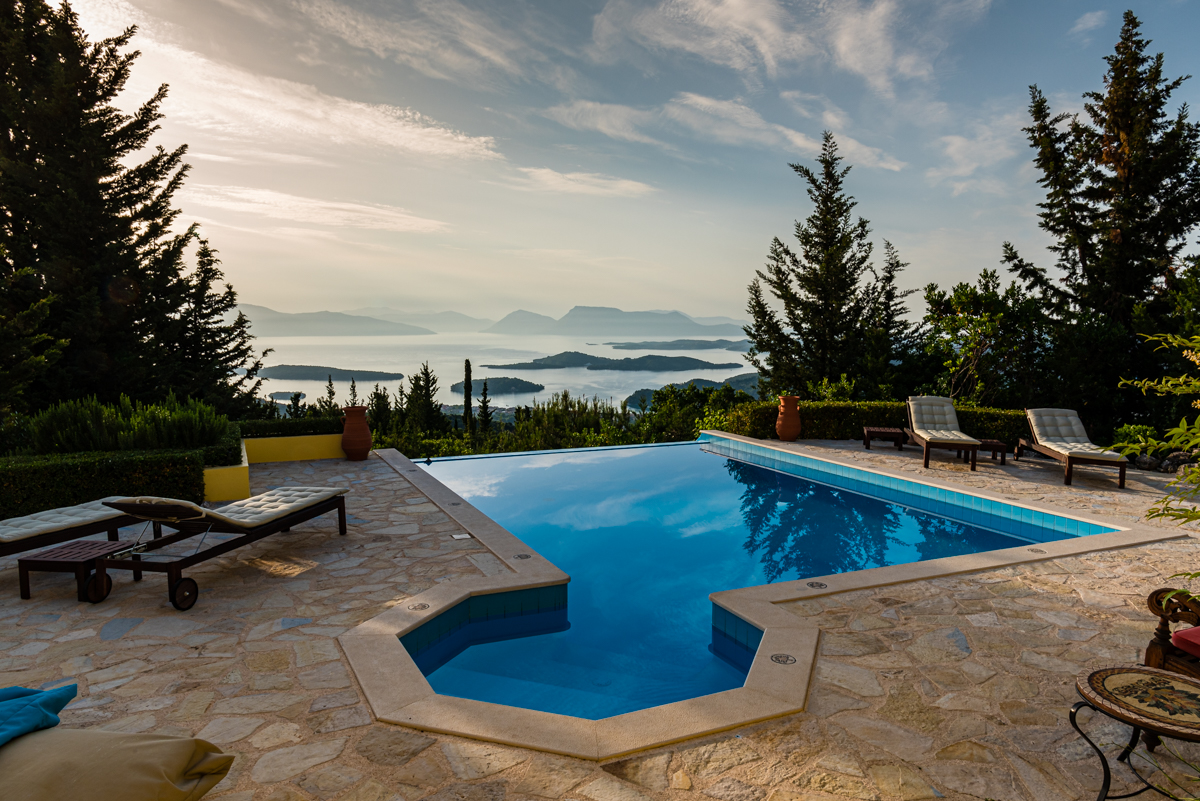 Especially when you consider the level of luxury that Villa Gabriella Lefkada offers.  Complete privacy & tranquility.  Four beautiful ensuite bedrooms with high quality linens and towels.  A shaded dining terrace, covered outside lounge, poolside bar and a hot tub both hidden in the forest but positioned to make the best of an absolutely priceless view.  A view that's arguably unmatched in the Ionian.
To check our availability click here. And to consider your flight options try Skyscanner or EasyJet.
Villa Gabriella. Ionian Luxury. Immerse yourself – in a heated pool. 🙂