Lefkada villas conjures up images of brilliant sunshine, idyllic blue seas and warm sunshine.  And so it is at Villa Gabriella Lefkada – normally!  After a quiet autumn and Christmas at Villa Gabriella Lefkada the new year has started in a rather unusual way.  We're currently snowed in!  Somewhat that, here in the Ionian islands, is rather unusual.  After a lighter dusting a few days ago last night produced some 6-7cm of snow and it continues intermittently today.
The whole snow thing is quite widespread in Greece at the moment – Greekreporter.com news article
It's so unusual here that it was worth a wander around the gardens and terraces to grab a few pictures for posterity.  We hope you enjoy them!  But please don't think it's what you'll get when you visit in the summer.  It's really not what Lefkada villas are about 🙂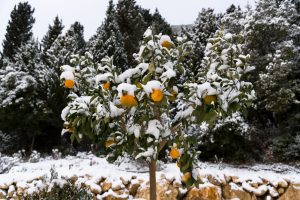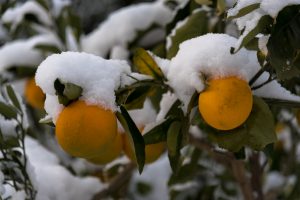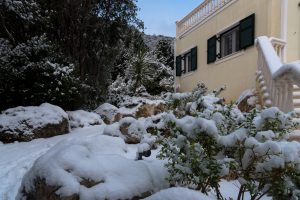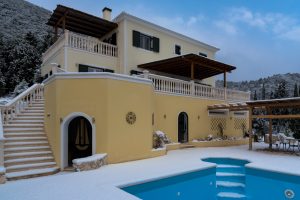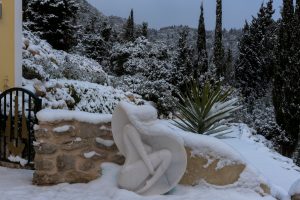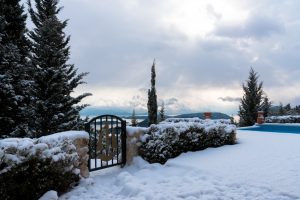 It's certainly unusual but I hope you agree that it's a great opportunity to see the beauty of Lefkada and Villa Gabriella in a wholly different light.  Now we're absolutely sure that this isn't why our guests visit in the summer, and we're happy to promise that they'll be no snow during the summer season, but it does demonstrate the sheer beauty of the location.
We'd like to take this opportunity to wish you all a happy new year (a little belated) and we look forward to welcoming you to Villa Gabriella in a warm, sunny summer 2017.