The stunning natural beauty of Lefkada makes it a perfect place to choose your holiday in a luxury Greek villa.
Blessed with clean sandy beaches, lush green forested hillsides and the crystal clear waters of the Ionian Lefkada is an amazing place to relax amidst the tranquility of nature and enjoy a slower pace of life.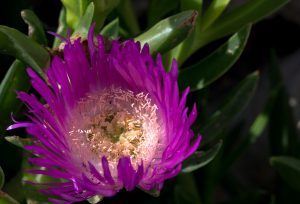 Whether you choose to relax around Villa Gabriella's pool or gardens or if you choose to explore the island you will always find natural beauty.  At Villa Gabriella, colourful flowers abound in the garden and wild herbs scent the air creating a tranquil environment amidst the green of the Cyprus forest.  For so many people this is the absolute essence of holidaying in a  luxury Greek villa.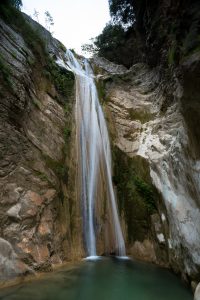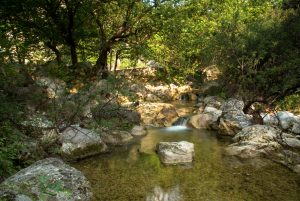 As you travel further afield try a visit to the waterfalls just a few kilometres from the villa.  Here you will find an oasis of cool pools in a shaded gorge – a wonderful respite during the heat of summer.  Or drive further into the hilly interior where green forest mingles with rugged pasture and small villages enjoy a slower pace of life.  Stop for a glass of wine or a cold beer and feel the stresses of modern life just fade away over a relaxed taverna lunch where no one is in a rush.
Try an early start to take in the sunrise across the Ionian from the Greek mainland.  Whether you do this from your bedroom window, from Villa Gabriella's terrace or if you choose to drive down to the Nidri quayside you'll enjoy the peace of the island before most people are awake.  And you'll witness stunning colours as the sun rises over the distant hills.
However you choose to pass your holiday at Villa Gabriella you're sure to go home from this luxury Greek villa refreshed and recharged by the natural beauty of Lefkada and the Ionian.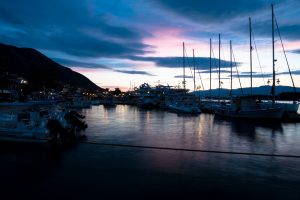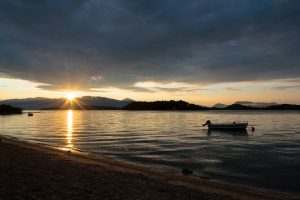 Villa Gabriella. Ionian Luxury. Immerse yourself.