As a part of our "winter" maintenance programme at Villa Gabriella we've installed remote power opening to the main gate.  It may seem like a tiny detail but after a long day out at the beach who wants to actually have to get out of their car to open the gates 🙂 ?  On arrival, when guests are met by our wonderful villa manager, Lilias, they'll be given the wireless fob along with the villa keys.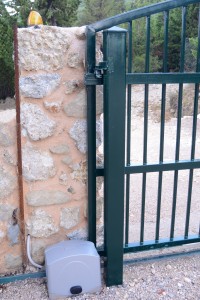 After that, one simple "blip" of the button and the gate will roll graciously back whilst our guests remain in the air conditioned comfort of their car whenever they leave or arrive back at the villa. After you drive through the gates, about 30 seconds later, they simply close themselves.  Nothing to do other than enjoy what the villa has to offer if you're coming back, or what the island has to offer if you're heading out.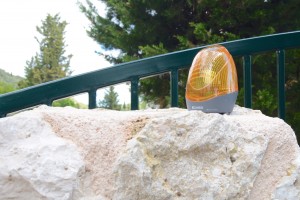 When you book a Villa Holiday Lefkada you're looking for luxury relaxation.  The chance to enjoy the peace, quiet and relaxation that Lefkafa offers.  Villa Gabriella Lefkada builds on the relaxation of the island itself with a wide range of interior luxury fitments from whisper quiet air conditioning and ceiling fans; luxury linens and fully tiled wet rooms and bathrooms.  And of course outside there's the private infinity pool, hot tub with a panoramic view across the Ionian islands, the poolside chill lounge and the full length dining terrace.
So we know that powered gates aren't that big a deal.  But they are another small but important example of why Villa Gabriella Lefkada is the ultimate example of a luxury Villa Holiday Lefkada.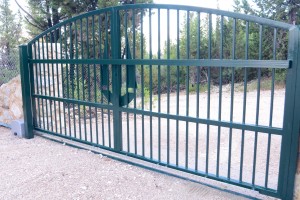 Villa Gabriella.  Ionian Luxury.  Immerse yourself.
Installed by the fantastic team from Avgerinos Security, Lefkas.  http://www.synagermoi-lefkada.gr