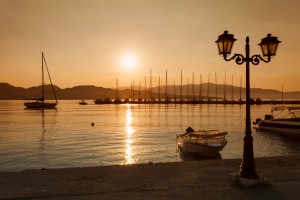 With all our high season weeks now sold Villa Gabriella only has a few low season weeks still available.  These low season weeks are usually lovely – with beautiful weather, if slightly cooler evenings, and with Lefkada much less crowded.  It's really a fantastic time to see the island and of course at significantly less expensive prices.  As of today we have one week left in September (6th-13th) at the rate of €2,795 and then the four closing weeks of the season in October from the 3rd to the 31st at the super price of just €1,795 / week.
With the island as welcoming as ever, with the food as fresh and enticing as ever, with sea temperatures still lovely we hope you'll find the lack of crowds and the lower prices the perfect reason to visit Villa Gabriella as the 2015 season draws to a close.  If not, then perhaps 2016 will be your year to visit us in the beautiful Ionian.
Villa Gabriella.  Ionian Luxury.  Immerse yourself.