We've just been reading ALEX PAPASIMAKOPOULOU's fantastic article on Lefkada in which he comments that "It turns out that Lefkada really is the idyllic beach paradise that the brochures rave about".
We recommend this beautifully written article for an insight into Lefkada and everything it offers for the perfect holiday.  It's a short, well written piece that explains why Lefkada, despite being less well known as a holiday destination than other Ionian islands, is the true jewel of the Ionian.  He writes about the beaches, the history, the activities available on the island and even the wonderful food!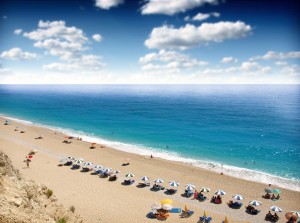 All the places Alex mentions, and all the activities he writes about, are within a 20 minute drive of Villa Gabriella.  So you could recreate many of his experiences whilst cosseting yourself in the luxury of Villa Gabriella.  You could start and end your days in your private infinity pool, hot tub and of course enjoying Villa Gabriella's stunning views.  And in between you could spend your holiday exploring the delights of Lefkada.  You'd certainly find out first hand why Alex shares our view that Lefkada is indeed the jewel of the Ionian and is your perfect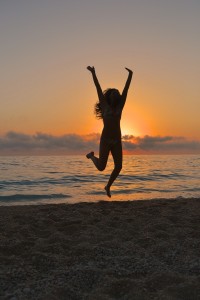 choice for a wonderful Greek island holiday.
You can read the full article at http://neoskosmos.com/news/en/Lefkada-the-jewel-of the-Ionian .
Enjoy reading the article and then come and enjoy Lefkada – jewel of the Ionian with a luxury stay at Villa Gabriella.
Villa Gabriella.  Ionian Luxury.  Immerse yourself.