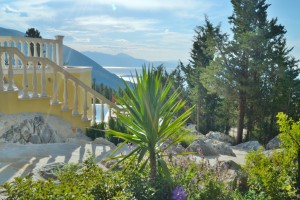 One of the pleasures of a holiday should be an environment that is restful and energising. Surrounded by the forest and with unrivalled views of the Ionian Villa Gabriella Lefkada delivers both these elements.
Much of the restfulness comes from the gardens at the Villa that have evolved beautifully since first planting in spring 2014. Our lemon tree is thriving, the new olive tree has taken well and the garden is full of colour.
In 2014 we planted lots of annuals, whilst for 2015 we increased the number of perennials. With a little help from the local bees we expect to progressively reduce the need to plant annuals as the garden matures.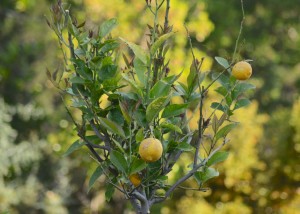 The clean air, rich with oxygen from the surrounding forest creates the healthy energy during your holiday. Away from the city and the urban pollution this clean air plays a huge part in sending you home from your holiday ready to do battle with daily life.
The combination of these elements at Villa Gabriella Lefkada has been a source of holiday joy for all our guests this year some of whom we expect to welcome back in 2016.
And as we draw to the close of this summer season the garden remains a blaze of colour amidst the deep green serenity of the forest. And whilst it will hibernate gently through the Ionian winter it will be back in all its glory to welcome our guests in 2016.
Villa Gabriella.  Ionian Luxury.  Immerse yourself.