Your luxury Greek villa holiday starts the moment you arrive at the remote controlled gates of Villa Gabriella Lefkada to be met by your hosts, Jon & Gill.  Available to settle you in to Villa Gabriella they'll also answer any questions you have on the Villa, give you the five-minute "how everything works" and generally make sure your luxury Greek villa holiday gets off to the smoothest start before leaving you to enjoy the utter tranquility and privacy that Villa Gabriella offers.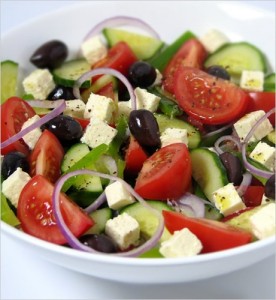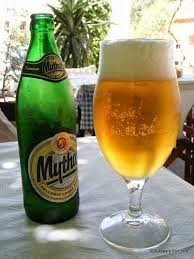 Before your arrival they'll have stocked the fridge with your welcome hamper – enough fresh local food for dinner the day you arrive and breakfast the following morning – allowing you to not worry about these things until the following day.
They'll make sure there's some cold beers and a chilled bottle of wine (and of course some soft drinks) all on hand to help you get into the relaxed mood of Villa Gabriella.
A little later when you've started to relax you'll find them available to suggest restaurants to eat in, beaches to visit and point you in the right direction for a multitude of fabulous things to do and on the beautiful island of Lefkada.
Jon & Gill stay in Gabriella Cottage, close enough to assist if you need them, but discretely tucked away in the trees below Villa Gabriella to ensure your complete privacy.
Jon & Gill are one part of making your stay at Villa Gabriella and your luxury Greek villa holiday just that extra bit more special and we're delighted to welcome them to the Villa Gabriella team for 2018.
Villa Gabriella.  Ionian Luxury.  Immerse yourself.