During your Greek villa vacation at Villa Gabriella Lefkada, if you're travelling around the south of the island, one tranquil little spot you might try for a refreshing drink is the Watermill Lefkada.  This charming little oasis nestles on a hillside close to the village of Sivros and features a beautifully restored, original watermill.
It's a perfect place to stop for a morning coffee, a cool drink in the afternoon, some meze in the early evening or a night time espresso and Metaxa.  Any one of which should form a part of anyone's Greek villa vacation.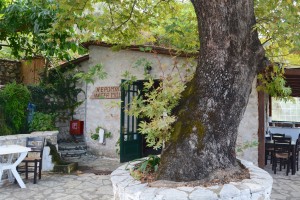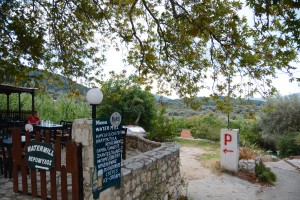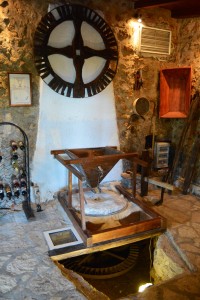 During the day the views towards Vasiliki are lovely from under the shade of the mature trees.  At night the Watermill's terrace is beautifully lit and, depending on season, it can either be peaceful or buzzing with life.
The drive there takes you through the usual narrow twisty roads on Lefkada but you're always surrounded by beautiful scenery or passing through fascinating villages.  There's parking on site, although it can get a little busy sometimes during high season.
The Watermill is a perfect short stop on another day on the beautiful island of Lefkada during your Greek villa vacation at Villa Gabriella.
Villa Gabriella.  Ionian Luxury.  Immerse yourself.