Your perfect choice for your summer 2020 holiday.

With Christmas and the new year behind us perhaps now's the time to turn your attention to your family summer holiday for 2020. And where better than a week or two at Villa Gabriella. Located on the beautiful Greek island of Lefkada this private Ionian seaview villa is a perfect get away from the hustle & bustle of 21st century life.

Privacy

If you're looking for seclusion & privacy for your family – a haven of peace and quiet amidst the forest – with breathtaking views across the Ionian sea and the Princess Islands (including the legendary Skorpios) then Villa Gabriella will suit you perfectly. The nearest neighbours are over 500 metres away as the crow flies and the villa is nestled amongst its own forested grounds. This is a uniquely private location.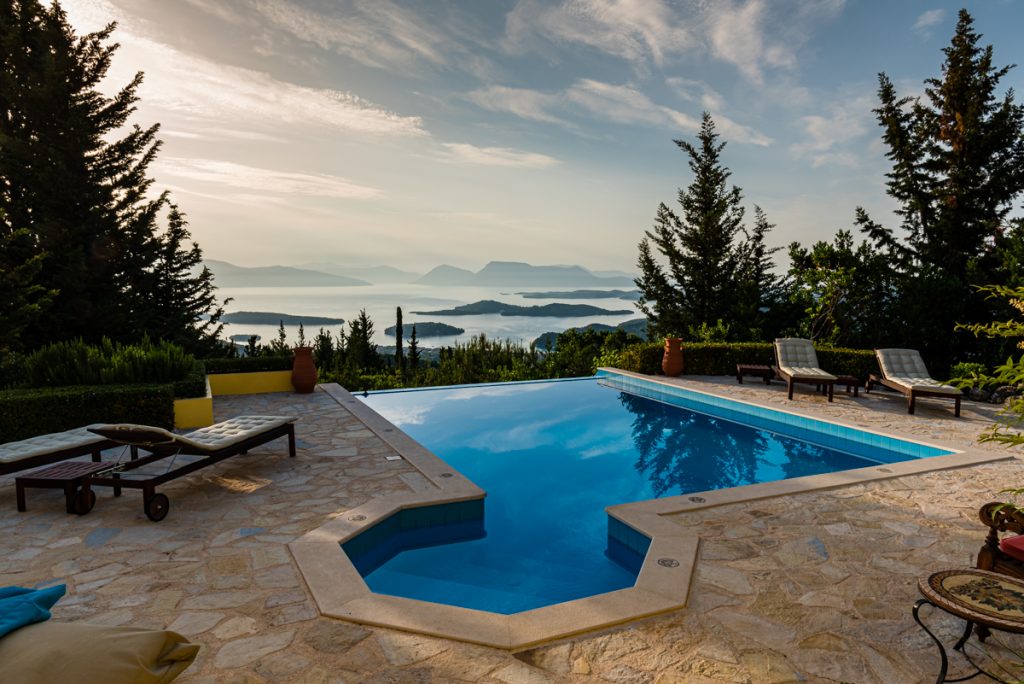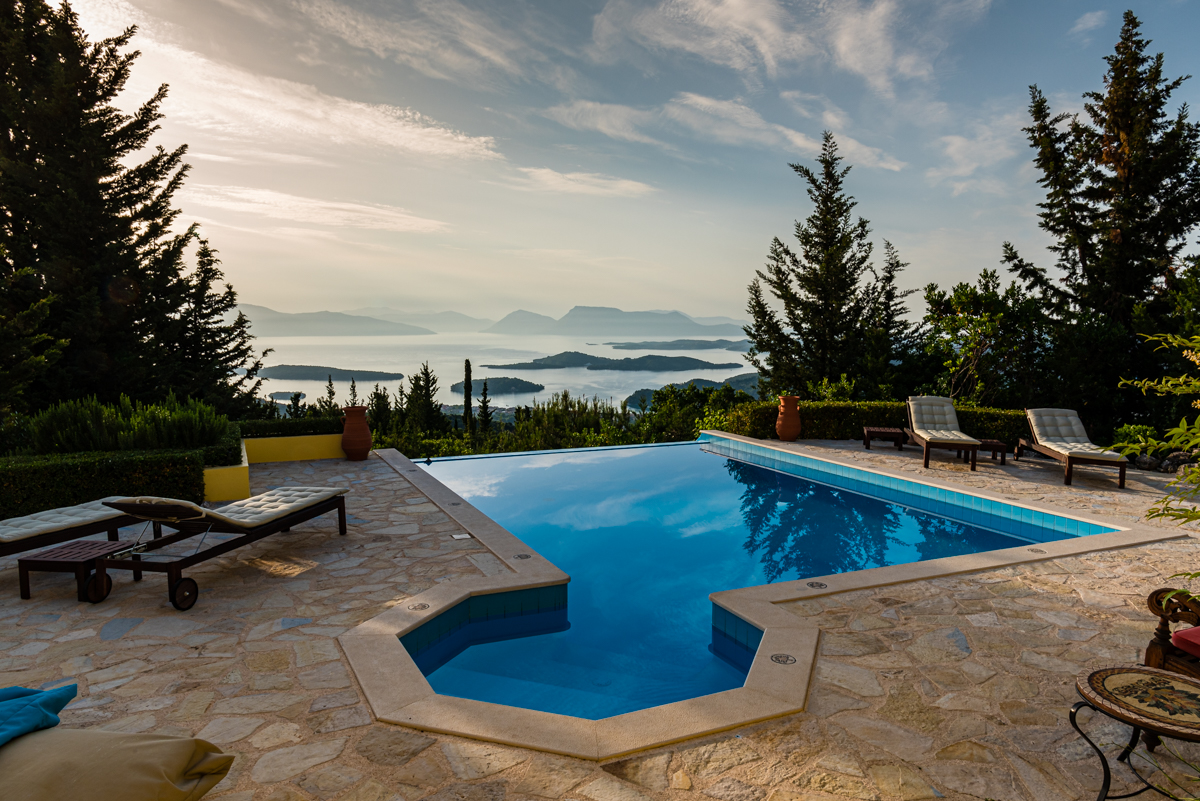 Space
But alongside the almost unique privacy you'll want space for family and friends – a large space. Space is plentiful at Villa Gabriella with four spacious bedrooms, all with their own ensuite bath or shower rooms. A large kitchen and living space, a huge shaded dining terrace – with that amazing view and almost 200 square metres of pool terrace. A perfect, private Ionian seaview villa.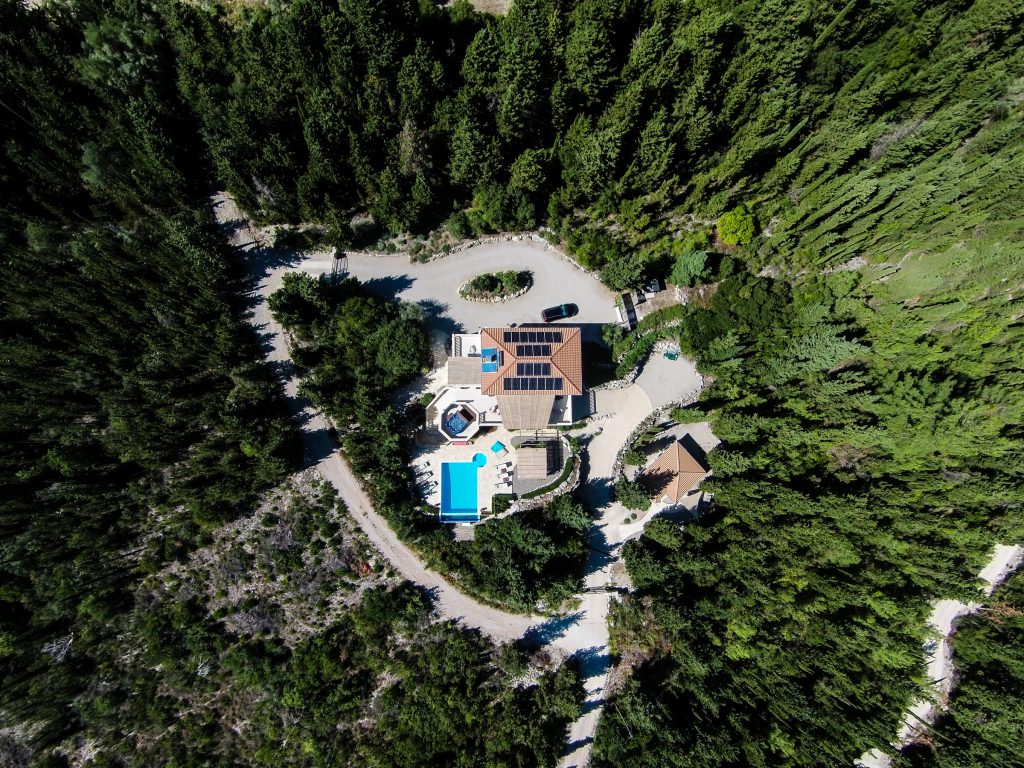 Luxury
And of course you'll want luxury. A 7mx5m infinity pool (heated in early and late season); a six seater hot tub, comfortable beds and high quality linens. Whisper quiet air-con and ceiling fans. Fully tiled bathrooms and beautiful large towels. And a generous hamper of fresh local food for your arrival to take care of your catering needs for the first night. This really is the perfect private Ionian seaview villa.
Time on your hands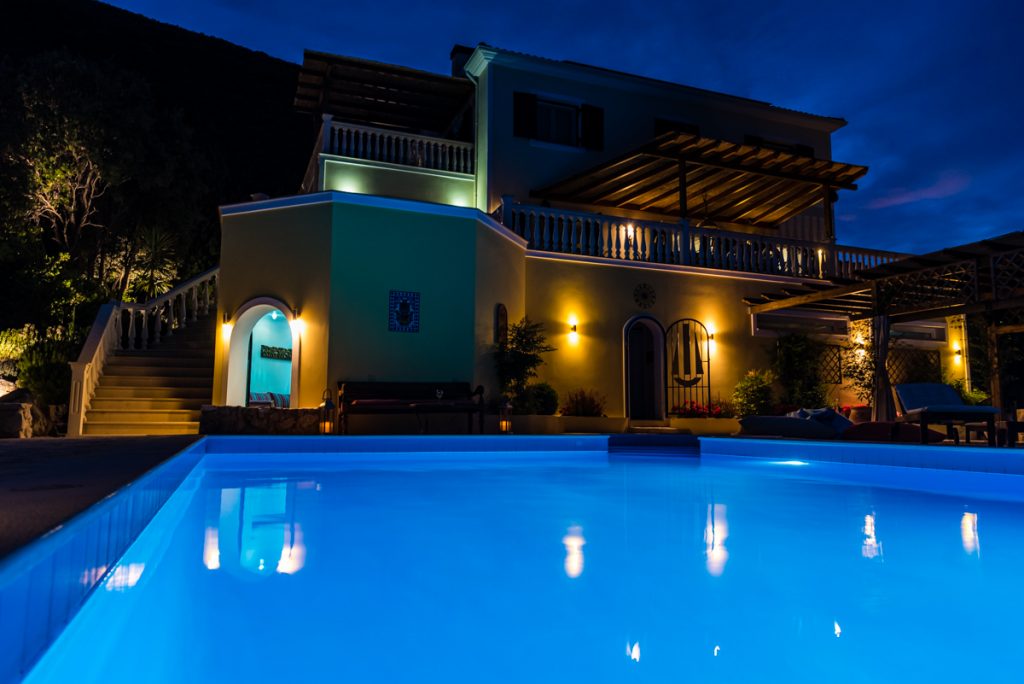 Many guests spend their days lazing around the pool in the Greek sunshine. Long lunches on the dining terrace and hot afternoons under the jasmine fragranced poolside pergola or in the cool of the poolside bar. And evenings or late nights in the warmth of the hot tub with a glass of something cold.

Others choose to spend their days exploring this beautiful island seeking the many unspoilt beaches and bays. Or they find the rich cultural history of churches, monasteries and castles. Yet others enjoy the world class watersports on an island noted for its windsurfing bays and sailing. If this is you, check out our own "10 best things to do on Lefkada" sheet.

However you fill your time though, at the end of each day you'll be comfortably ensconced in your private Ionian seaview villa. And we absolutely promise you won't find a villa with a better view by day or by night. Anywhere.

Availability, prices & flights
To check our availability and prices and get in contact just click here. And if you're looking for flights to our local airport of Preveza (PVK) which is just 45 minutes from the villa then try either Skyscanner or Charterflights.
Villa Gabriella Lefkada. Ionian Luxury. Immerse yourself.