For 2020 we're introducing a new guest experience for Villa Gabriella – a long weekend Lefkada Photography tour. Running from the 8th – 12th April 2020 and taking advantage of the Good Friday bank holiday in the UK it's perfect opportunity to take some amazing landscape pictures on this truly breathtaking Ionian island. At the bottom of the page you'll find a link to contact us to reserve your place.
We're offering a small group of up to six people the chance to tour Lefkada with Alan one of the owners of Villa Gabriella and a professional photographer & member of the British Institute of Professional Photography. You'll visit six fabulous locations across the island for some stunning landscape photography vistas. And all whilst enjoying a stay at the luxurious Villa Gabriella.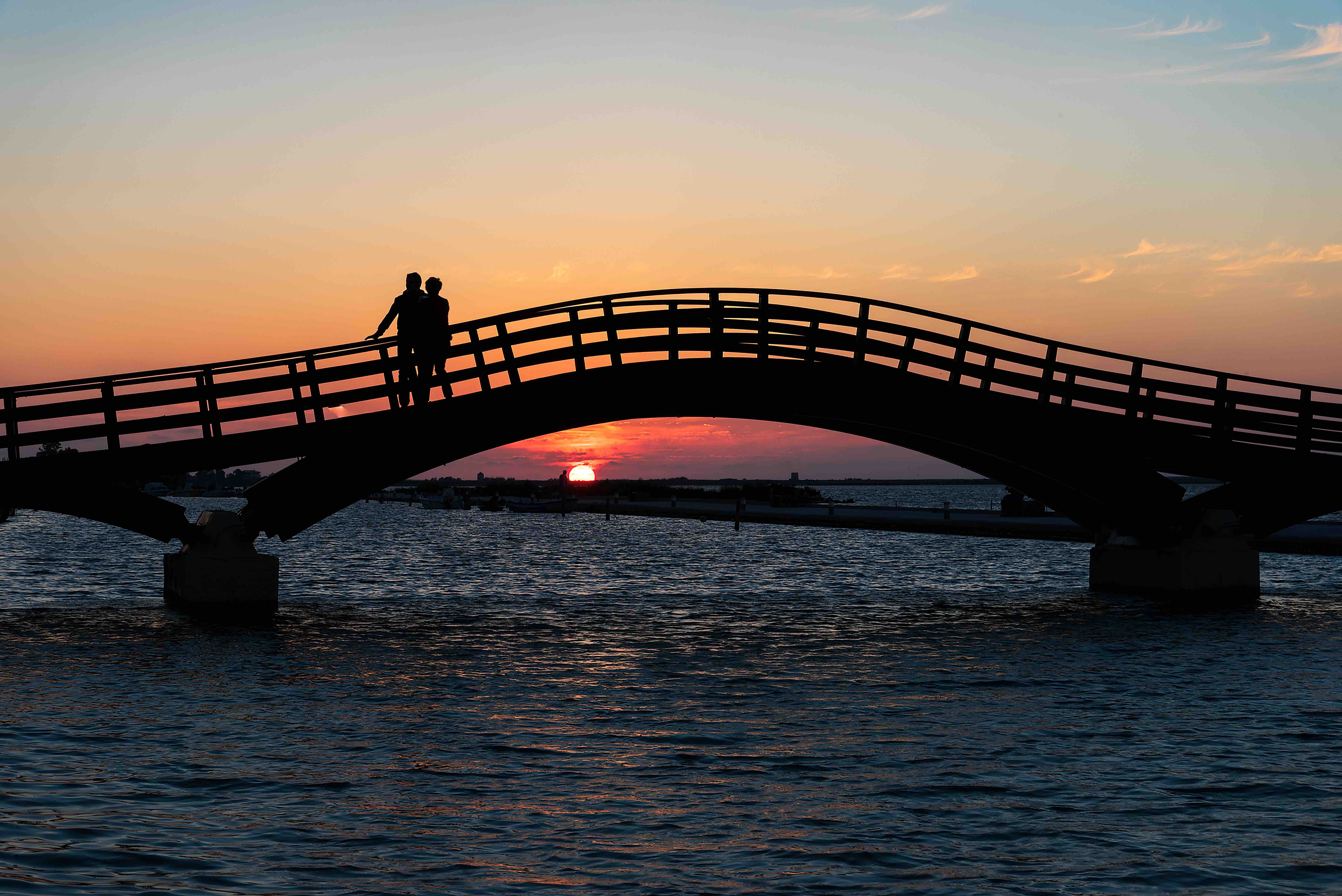 Photography outline
We'll be shooting sunsets at Lefkada's wooden bridge, Cape Lefkada's lighthouse and on Gyra beach, the latter hopefully with a windsurfer or two in action. We'll shoot sunrises on Nidri quayside and at the tiny churches of Profitis Ilias and Agios Donatas. With Alan's guidance you'll be in the right place at the right time for the best chance of great pictures. And with a little help from the weather you'll go home with some stunning landscape photographs from this beautiful island. Alan is also available to provide guidance and pointers for those who are less experienced with their cameras.
You'll need to bring your DSLR / Mirrorless camera (capable of being operated in full manual mode) with a landscape suitable lens (18-55 or 24-70 would work well) and a tripod. If you have one, although this isn't necessary for the tour, a graduated ND filter may be useful if you plan to take more photographs during the day. Warm clothes are also recommended for the early mornings before sunrise – although it's Greece this is early April not midsummer!
More details
Flights from London to Lefkada start early this year on March 29th. So we've taken the chance to operate Villa Gabriella differently. Rather than renting out the whole villa we'll be in-situ ourselves providing an airport pick up and drop off service. Joanna will be catering lunch on arrival and breakfast each day – great local food (and coffee) to compensate for those early mornings on the photographic tour. We'll also be providing a barbecue one evening on Villa Gabriella's terrace. This time of year also means no tourist crowds, less hazy skies and therefore better pictures. It also means those beautiful sunrises aren't too early – although we'll be out by 6:00 each morning to get the best from this Lefkada photography tour.
Accommodation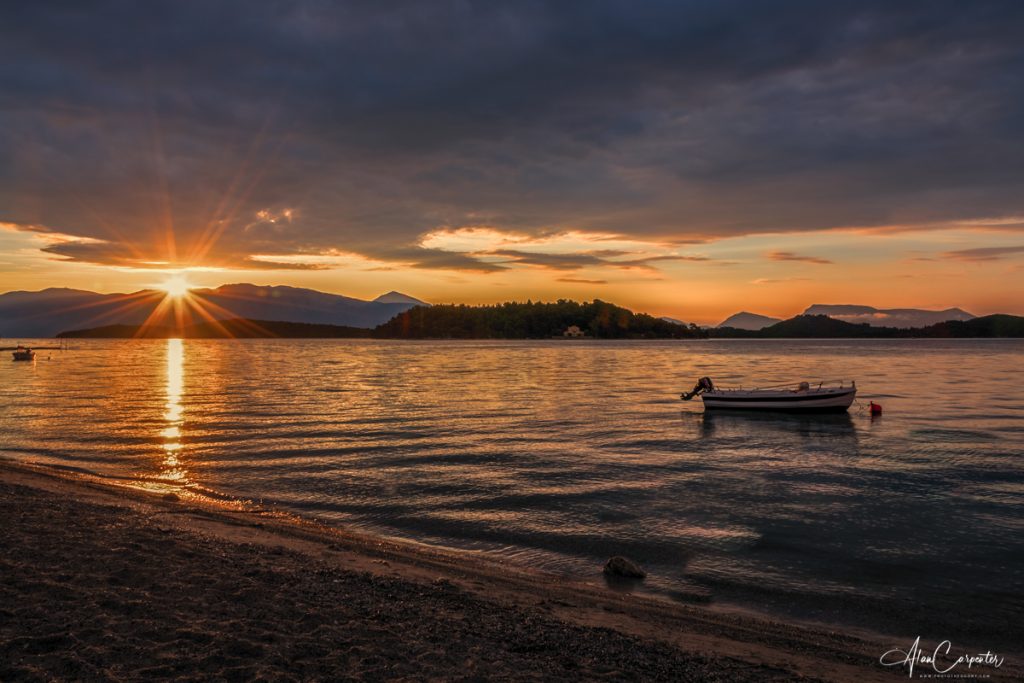 Accommodation is available in three of Villa Gabriella's bedrooms, all ensuite with one twin and two doubles. If you're traveling with a non-photographic partner then they can enjoy a lay in as the photographers head out early. All the luxuries at Villa Gabriella (check out the villa here) is yours to enjoy during the stay. The heated infinity pool, the hot tub and the terraces. So, if that's your preference during the day then just want to chill at the villa with its own great landscape photographic opportunities. That said, you should plan on renting a car locally and enjoying everything the island has to offer. Including of course more photographic opportunities. You will also need a hire car to go out for dinner each evening, although we'll be happy to host dinner (the cost of dinner out is on your account) in some lovely local tavernas.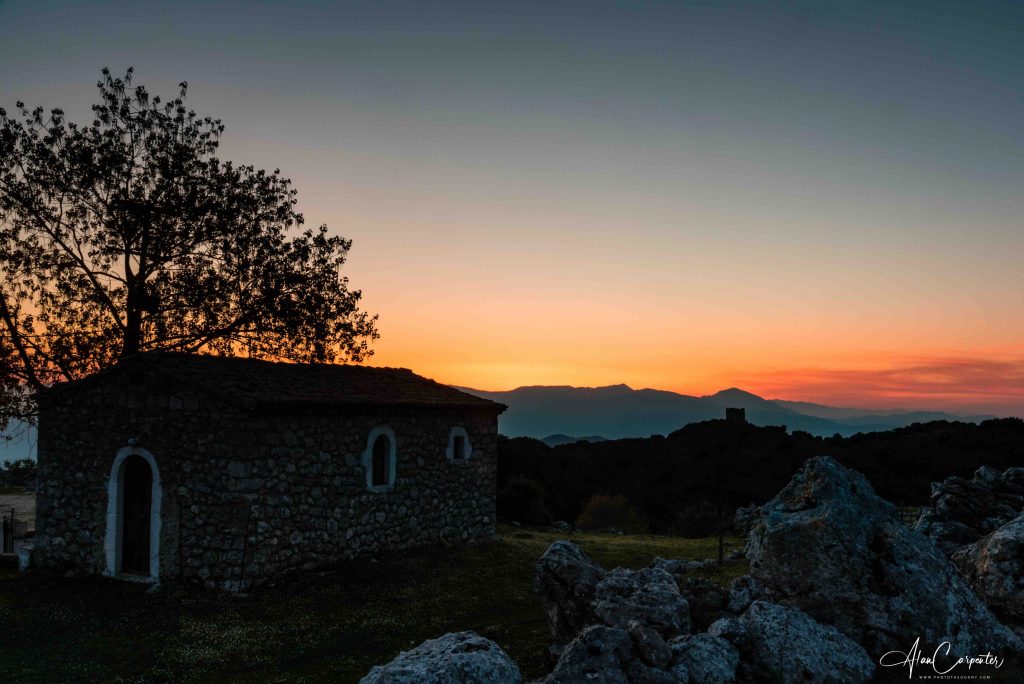 Pricing
This lovely short photography break is priced at €625 for single occupancy photographers. It includes accommodation in a luxurious ensuite bedroom with all linens, towels and pool towel provided. Also included are airport transfers from/to Preveza (PVK). Six photographic locations including transport and advice and one lunch on arrival, one barbecue evening and four breakfasts. You are responsible for your flights, local car hire, other lunches and dinners. If you're bringing a non-shooting partner then they can stay for an additional €150. Double occupancy of a room (remember we only have one twin room) for two photographers is priced at €895.
Weather for your Lefkada Photography Tour
There is of course an element of weather dependence and whilst Lefkada in April is usually lovely, powerful storms can occur and we will cancel any photo shoots when the weather is dangerous. That said, a good thunderstorm may mean some great picture opportunities from the villa itself! Nevertheless we suggest a windproof/waterproof coat and sensible shoes / boots for uneven terrain.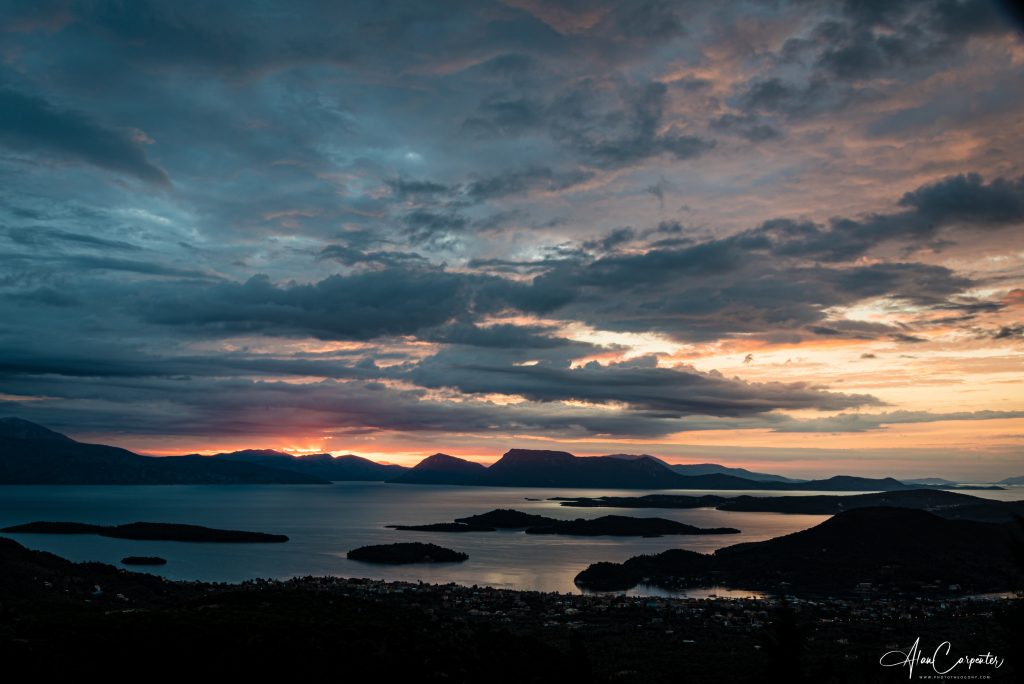 Full schedule
Here's the full schedule for the Lefkada Photography Tour. (Please note that different photoshoots may be switched depending on conditions / weather).
8/4/20
Arrive from London Gatwick on EZY8369 (at your cost) to Preveza Airport (PVK) Book here at www.easyjet.com
Met at airport and transfer to Villa Gabriella
Lunch on arrival
Afternoon at leisure and local car rental can be completed at this time.
17:30-20:30 – Travel/photoshoot Lefkas Town
Dinner at your leisure – suggestion Lefkas Town
9/4/20
Leave villa at 06:00 for photographs on Nidri quayside as the sun rises behind the princess islands.
08:00 return for breakfast at Villa Gabriella.
Day at leisure – we're happy to offer suggestions / maps for a day out.
17:00 depart villa for photographs at Cape Lefkada lighthouse
Late dinner – this will be barbecue night at Villa Gabriella.
10/4/20
Leave villa at 05:50 for photographs at the church of Profitis Ilias
08:15 return for breakfast at Villa Gabriella
Day at leisure – we're happy to offer suggestions / maps for a day out.
17:00 depart villa for Gyra beach photoshoot
Dinner – suggested location either Lefkas Town or Nidri town
11/4/20
Leave villa at 05:50 for photographs at the church at Agios Donatas
08:15 return for breakfast at Villa Gabriella
Day at leisure – we're happy to offer suggestions / maps for a day out
Dinner at leisure – multiple options
12/4/20
Lay in!
Breakfast at leisure, return of hire cars
Transfer to Preveza airport in time to catch EZY8370 (at your cost) at 12:15 EET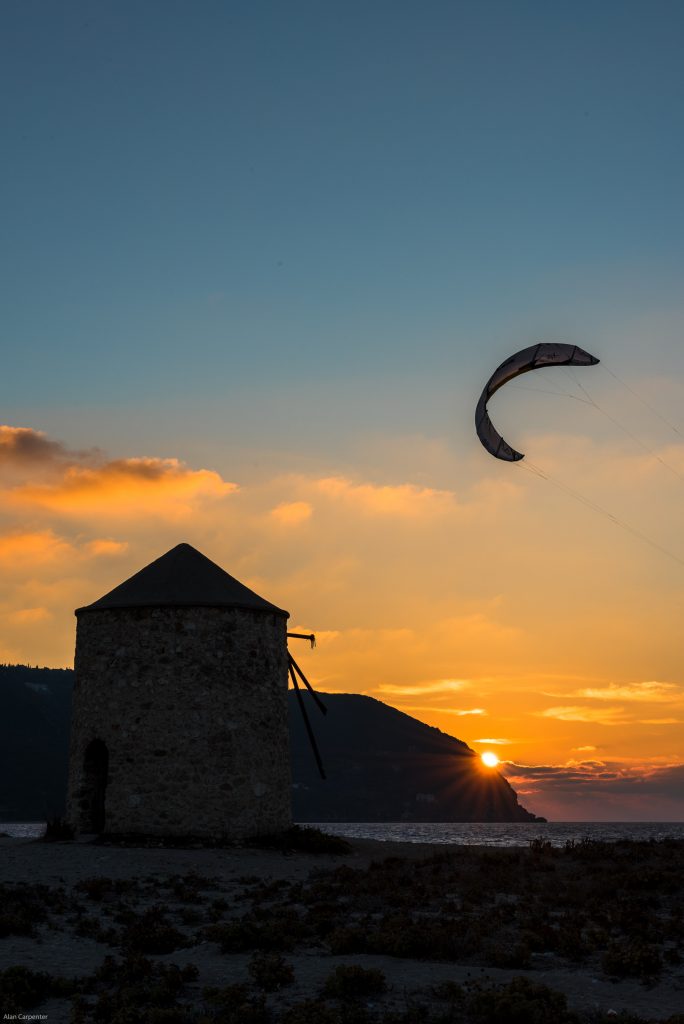 Email us on bookings@villa-gabriella.eu to reserve your space on the 2020 Lefkada Photography Tour.